How to help a stroke survivor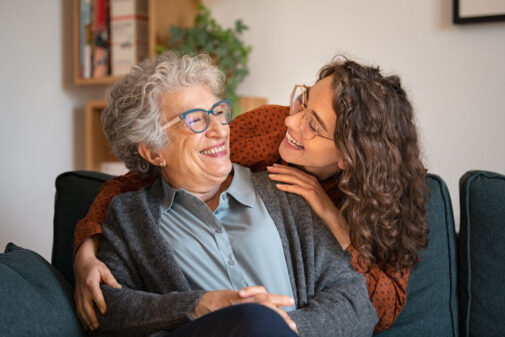 There is no definitive timeline for stroke recovery. Every stroke is different, and everyone who suffers a stroke is different.
But what most stroke survivors have in common, is their need for some level of support as they recover. And many will say that communication and patience are two of the best things family members, friends and caregivers can offer to support their recovery.
"Recovering from a stroke is often physically and emotionally challenging," says Dr. Deepa Bhupali, a vascular neurologist and stroke program director at Advocate Christ Medical Center in Oak Lawn, Ill.
Strokes happen when blood flow to the brain is interrupted or reduced, leading to the death of brain cells. Depending on the severity and location of the damage, stroke survivors can experience a variety of complications — ranging from weakness, loss of normal limb function, swallowing and speaking difficulties, memory loss, vision problems and bowel control difficulties. These effects can result in temporary, mild or severe disability.
"There is also a mental health component to stroke," Dr. Bhupali says. "Some patients may feel self-conscious, anxious or sad with the life changes a stroke brings.  So, it's important to ask stroke survivors what they need and to specifically ask how you can help. Don't assume you know what they need."
For example, Dr. Bhupali explains, if a person who has had a stroke is having speech difficulty, they may find it helpful if you help them with their words whereas other people may not want anyone to finish their sentences. As another example, hold off on doing all the cooking for a loved one who's having trouble preparing meals, until you've asked them if that kind of help would be useful. Practice is sometimes the survivor's opportunity to strengthen lost skills and maintain independence.
Dr. Bhupali says another good way to support the journey towards stroke recovery is by understanding the medication regimen, physical therapy and other care plans the survivor receives when leaving the hospital and during subsequent doctor's appointments.
"It's good to have a family member listen to the plan as well so you have an extra set of eyes and ears at home," Dr. Bhupali says.
The emotional impacts of stroke affect patients as well as family members. To find a stroke support group near you, visit the American Heart Association's support group finder.
Want to learn more about your risk for stroke? Take a free online quiz here. 
Related Posts
Comments
About the Author
Cassie Richardson, health enews contributor, is regional coordinator on the Public Affairs team for Advocate Health Care and Aurora Health Care. She has more than 10 years of experience in health care communications, marketing, media and public relations. Cassie is a fan of musical theater and movies. When she's not spreading the word about health and wellness advancements, she enjoys writing fiction.