3 things that increase your stroke risk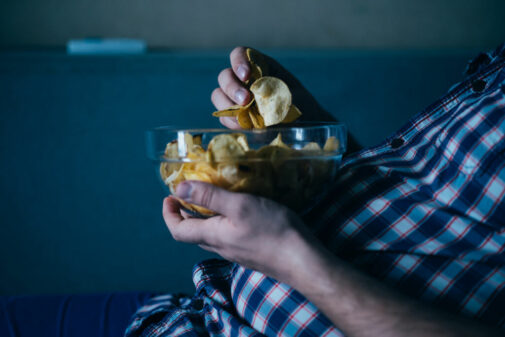 A stroke occurs when blood supply to part of the brain is blocked or a blood vessel bursts in the brain. Strokes usually affect one side of the brain and can cause permanent brain damage, disability and even death. Experts say your chances of having a stroke can depend on your lifestyle, so it's important to make healthy choices.
High blood pressure is the leading cause of stroke and while a factor contributing to high blood pressure is genetics related, many factors can be controlled by our everyday habits. The way you eat, how often you exercise and how much you weigh all tie into your blood pressure. Kristen Holzwart, a nurse practitioner at Aurora Health Center in Manitowoc says a combination of an unhealthy diet, physical inactivity and obesity can raise the risk of high blood pressure leading to a stroke.
1. Unhealthy diet
"People who constantly eat foods high in saturated fats, trans fat and cholesterol may gain weight—and being overweight will increase your blood pressure," said Holzwart. "Consuming too much salt is also a big factor in raising your blood pressure so it's important to eat these types of foods in moderation."
2. Physical inactivity 
Physical inactivity can also increase your blood pressure and create health problems that increase your chances of having a stroke like diabetes and weight gain. The Centers for Disease Control and Prevention recommend adults get 2 hours and 30 minutes of aerobic physical activity each week to help lower blood pressure and cholesterol.
"Including regular physical activity into your lifestyle can really make a difference, taking a brisk walk a couple of times during the week is a great way to incorporate this," adds Holzwart. "Physical activity can also curb weight gain."
3. Obesity
Obesity is another factor that heightens your stroke risk, and knowing what a healthy Body Mass Index or BMI and keeping a healthy weight can reduce your chances of having one.
Holzwart advises working with your primary care provider to develop a plan in keeping your stroke risk at bay.
Take our Stroke Risk Assessment to determine your stroke risk and if an evaluation is right for you. Now is the perfect time to make an appointment with a primary care physician. Whether you live in Illinois or Wisconsin, it's easy to find a doctor near you. 
Related Posts
Comments
About the Author
health enews staff is a group of experienced writers from our Advocate Health Care and Aurora Health Care sites, which also includes freelance or intern writers.