Why you should incorporate mindful movement before bed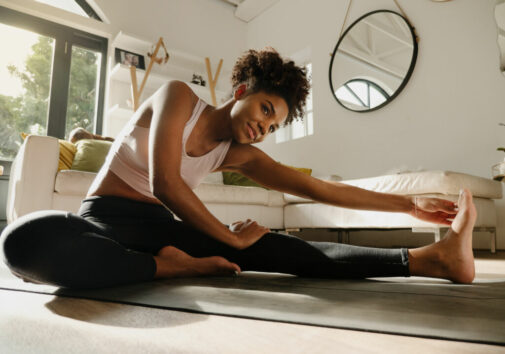 Are you not sleeping well at night? You are not alone. Adults 18-60 years old are recommended to get seven or more hours of sleep per night to promote optimal health and well-being. According to the Centers for Disease Control and Prevention, one in three adults don't get enough sleep.
"Sleep is such an important component to our wellbeing," says Paula Carlton, a nurse practitioner specializing in family medicine and weight management at Aurora Health Care. "We often try anything to rest and restore, from reading to journaling to a relaxation tea. Another important consideration is mindful movement or stretching. This helps release our energies from the day and settle into a sounder sleep."
If you struggle with sleeping, stretching may help you fall asleep quicker. Stretching can help improve blood flow and relieve muscle tension, both of which help in muscle recovery and sleep quality. Stretching promotes relaxation. Flexibility work, if done properly, has a calming effect and helps your body recover and regenerate.
"A good way to end your day is to just let go and relax. We can accomplish this by focusing on stilling the mind and body. The act of stretching is a great way to prepare for a well-deserved night of rest," says Carlton.
Try the following six stretches before bedtime to get the rest your body needs.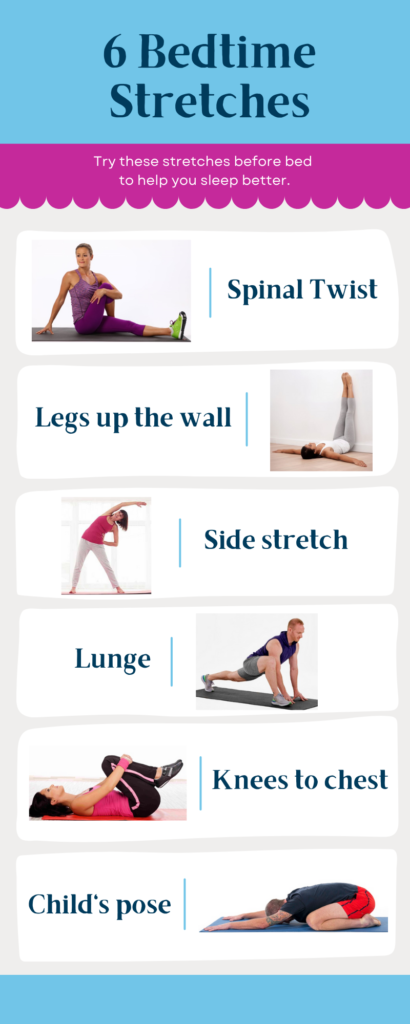 Do you have trouble sleeping? Learn more about sleep apnea by taking a free online quiz. 
Related Posts
Comments
About the Author
Amy Werdin, health enews contributor, is a provider public affairs coordinator with Advocate Health Care and Aurora Health Care. She has been with the organization for 19 years, starting out in marketing for Advanced Healthcare, then Aurora Health Care and now in her current role. She enjoys reading, movies and watching her two daughters dance and her son swim.