Importance of gender-affirming care for LGBTQ+ youth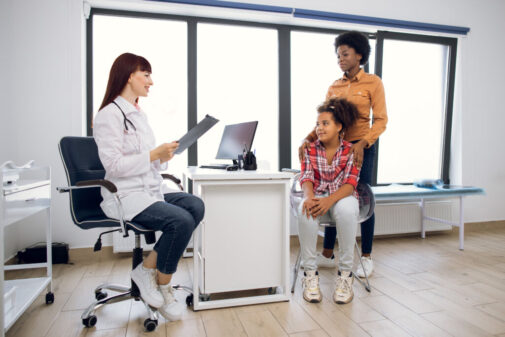 Adolescence is a critical stage in development. For decades, adolescents have notoriously struggled with self-identification and figuring out who they are. While not much has changed in that aspect, what has changed is that adolescents today are exposed to a more diverse, more accurate representation of themselves through social media, television and movies which helps them along their self-identification journey.
According to the American Psychiatric Association, gender dysphoria is defined as psychological distress that results from an incongruence between one's sex assigned at birth and one's gender identity. It often begins in childhood and follows an individual throughout their life. Most adolescents recognize feelings of gender dysphoria early on, and a mental health professional typically makes the official diagnosis. Gender-affirming care plays a significant role in treating it.
"Gender-affirming care is life-saving care. It reduces rates of depression, anxiety, social isolation, suicidal thoughts and suicide attempts in the transgender and non-binary communities. It begins with education, emotional support and social acceptance," says Dr. Alexandria Holliday (she/her), an adolescent medicine physician at Advocate Children's Hospital.
Gender-affirming care can range from medical and surgical services to non-surgical or mental health options, and sometimes both.
"Treatment can begin with puberty blockers at the first sign of puberty in a gender dysphoric adolescent. Using puberty blockers is like hitting the pause button on puberty. They block the hormones estrogen and testosterone that affect gender expression during puberty – and they're both safe and reversible," Dr. Holliday says.
Dr. Holliday explains that in a transmasculine individual, puberty blockers can delay breast growth and menstruation. In a transfeminine individual, puberty blockers can delay voice-deepening and facial hair growth. Additional medical treatment options include hormone therapies and surgeries. Most importantly, gender-affirming care is guided by the individual's needs.
"It's critical to ask pertinent questions and actively listen. I tailor clinic visits and treatment plans by meeting the individual where they are in order to provide the best care possible. Once we establish a baseline, we can figure out next steps. It's a multidisciplinary team approach that includes a mental health provider and clinician who are well-versed in gender-affirming care," says Dr. Holliday
While it's sometimes believed that providing gender-affirming care too early in life can lead to regret in the future, the most recent World Professional Association for Transgender Health (WPATH) Standards of Care say otherwise. In a study featuring adolescents with childhood gender dysphoria who received puberty suppression, gender-affirming hormones, or both, none of the individuals in adulthood regretted the decisions they had made in adolescence.
Parental support and consent play a critical role. However, it can be difficult for some parents to come to terms with. Dr. Holliday recommends starting by simply listening to your child and asking questions with the intent to understand. The goal of gender-affirming care is simple: To validate and support children and adolescents for who they are. Allowing adolescents to express themselves, acknowledging and referring to them by their preferred pronouns, and accepting how they wish to present themselves through appearance and attire is a great place to start.
"This generation of adolescents has so much more courage and resilience than I had at their age, and I take pride in knowing that I play a vital role in helping adolescents prepare for adulthood," says Dr. Holliday.
Looking for an LGBTQ+ friendly health care provider? Find one in Illinois  or Wisconsin.
Related Posts
Comments
About the Author
Lee Batsakis, health enews contributor, is a public affairs coordinator with Advocate Children's Hospital. She graduated from Western Michigan University with a degree in public relations and has worked in health care since 2013. Outside of work, she enjoys reading, exercising, and spending time with her fiancé and two dogs.