What is gender-affirming care?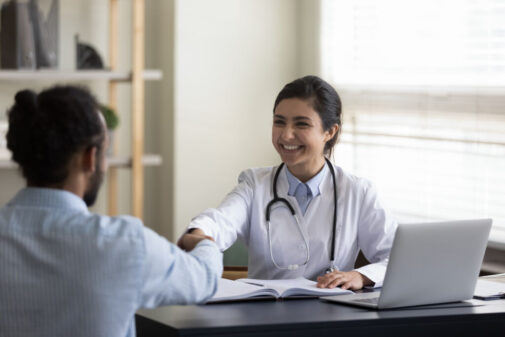 It is crucial to make sure you feel comfortable receiving care, which can look different for everyone. For individuals who are on their self-identification journey or are a part of the LGBTQ+ community, gender-affirming care is a critical part of health care.
Gender-affirming care means providing care tailored to affirm and support the gender identity of an individual.
"This care helps ensure that all patients feel seen, heard and comfortable," says Dr. Pamela Portschy, plastic surgeon at Aurora Health Center in Sheboygan, Wis. "We are working to meet each individual where they are."
Whether it be through psychological, social, or surgical or non-surgical means, gender-affirming care is providing care to the whole patient. It is avoiding making assumptions, acknowledging that everyone is at different points in their journeys, and ensuring that they feel comfortable and safe.
A 2019 study found that gender-affirming care provides support, emotional validation, and psychological safety specifically to younger patients and their families. One example of providing gender-affirming care is through gender-affirming surgery, the surgical affirmation of an individual's gender identity.
As a plastic surgeon, Dr. Portschy performs gender-affirming surgery on patients and knows first-hand the positive impact that gender-affirming care and gender-affirming surgery can have on patients.
"It is an honor to be a part of this journey with patients through gender-affirming surgery where I am able to see the transformation, confidence and safety that they feel," says Dr. Portschy. "By supporting our patients holistically through affirming care, we are fostering better patient outcomes and making sure patients feel respected."
Dr. Portschy wants her patients to feel like the best versions of themselves. She says, "It's inspiring to see the impact I can have on people's lives and how they feel about themselves."
Are you trying to find an LGBTQ+ doctor? Look here if you live in Illinois. Look here if you live in Wisconsin.
Related Posts
Comments
About the Author
Hannah Koerner is a Public Affairs Specialist with Advocate Health Care and Aurora Health Care. She received her Bachelor of Arts in Communication from the University of Wisconsin – Green Bay. In her free time, she enjoys biking, snowshoeing, and cheering on Wisconsin sports teams.