What is retraumatization?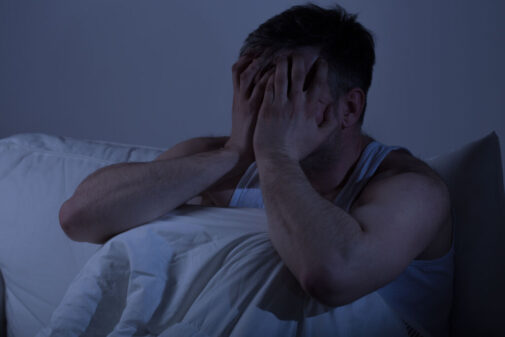 Trauma is a topic that you might hear being discussed more often and for a good reason. Over 70% of adults in the United States have experienced at least one traumatic event in their lives, according to the National Council for Behavioral Health. Trauma is the response to an impactful event such as physical harm, emotional damage or natural disasters.
"Trauma can affect people in a variety of ways," says Dr. Ryan Rosenberger, child and adolescent psychiatrist at Aurora Medical Center – Sheboygan County. "Everyone can experience trauma differently, and there are no limits of who can be impacted by trauma."
Shock and denial can be some of the common, immediate reactions to trauma. Longer-term effects can include headaches, nausea, fluctuating emotions, difficulties with relationships and flashbacks of the situation.
Retraumatization, or the reliving of a previous traumatic experience through a current situation, can also happen. This is when you are reminded of trauma from the past through events triggering those feelings. Some signs of retraumatization can be nightmares, difficulty concentrating, trouble sleeping, fatigue, isolation and feeling distant from others.
Dr. Rosenberger shares that trauma-informed care is one way health care workers can help prevent retraumatization. Trauma-informed care is the understanding that a patient may have experienced trauma and the impact this can have on a person. It is acknowledging that trauma can affect people's perspectives and how they view the world.
An example of this in health care is understanding that trauma can impact a patient's healing or that patients may be at different points in their healing journey. Some might not want to talk about their experiences.
"Trauma-informed care has many benefits, and one of them is preventing retraumatization," explains Dr. Rosenberger. "By meeting patients where they are, we are providing comprehensive treatment and making sure they feel safe and comfortable."
If you or someone you know is struggling with mental health, reach out to your doctor. If it's an emergency, call The National Suicide Prevention Lifeline at 988, 800-273-TALK (8255) or call 911 immediately.
Are you trying to find a doctor? Look here if you live in Illinois. Look here if you live in Wisconsin. 
Related Posts
Comments
About the Author
Hannah Koerner is a Public Affairs Specialist with Advocate Health Care and Aurora Health Care. She received her Bachelor of Arts in Communication from the University of Wisconsin – Green Bay. In her free time, she enjoys biking, snowshoeing, and cheering on Wisconsin sports teams.