What you should know about stiff-person syndrome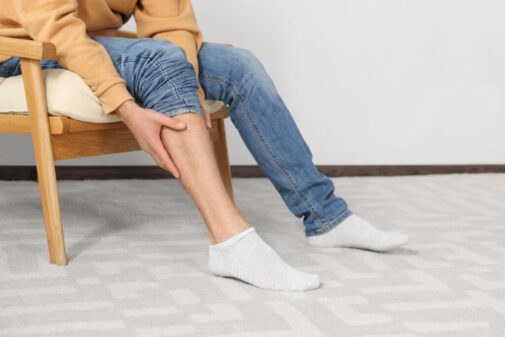 In December 2022, popular singer Celine Dion went public with a rare neurological disorder called stiff-person syndrome, which can leave people with muscle spasms and rigid-feeling limbs.
"While we're still learning about this rare condition, we now know this is what's been causing all of the spasms that I've been having. Unfortunately, these spasms affect every aspect of my daily life, sometimes causing difficulties when I walk and not allowing me to use my vocal cords to sing the way I'm used to," Dion said in a video posted to social media.
Dion announced in May that she will be canceling the rest of the shows on her tour. She reassured fans that she is not giving up and hopes to be back on stage soon.
"You likely had never heard of the condition before because it's incredibly rare," says Dr. Demetrius Lopes, co-director of the Comprehensive Stroke Program at Advocate Health Care. "But this is a reminder that you should always seek care when you're feeling off, especially when your symptoms might be related to your brain."
In case of an emergency, you should call 911 or go to the hospital. But even seemingly less serious health issues can get worse if not addressed by a doctor. Experts can help get you back on the path to recovery.
"I'm working hard with my sports medicine therapist every day to work to build back my strength and my ability to perform again," Dion said. "But I have to admit it's been a struggle."
Are you trying to find a doctor? Look here if you live in Illinois. Look here if you live in Wisconsin.
Related Posts
Comments
About the Author
Mike Riopell, health enews contributor, is a media relations coordinator with Advocate Health Care and Aurora Health Care. He previously worked as a reporter and editor covering politics and government for the Chicago Tribune, Daily Herald and Bloomington Pantagraph, among others. He enjoys bicycles, home repair, flannel shirts and being outside.