Getting ahead of this disorder is key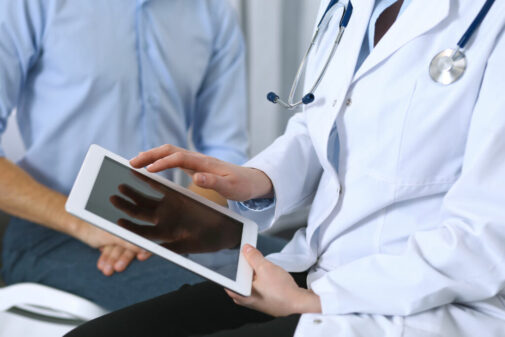 When it comes to neurocognitive disorders such as Alzheimer's disease and other forms of dementia, accurate, early diagnosis is key. But unfortunately, three out of four people with dementia are never diagnosed.
A critical component in preventing misdiagnoses and the failure to diagnose patients is education. A project led by Dr. Darren Gitelman, director of cognitive disorders at Advocate Medical Group, neurosciences medical research director and senior medical director of the Advocate Memory Center, and Dr. Michael Malone, medical director of Aurora Senior Services, aims to educate on the importance of early cognitive screening. The goal of the project is to increase the rate of cognitive screening in patients 65 and older and to address barriers that may lead to a delayed or missed diagnosis.
Last year, Advocate Health Care and Aurora Health Care were awarded a nearly $500,000 grant from the Davos Alzheimer's Collaborative to advance the project. The grant will help make education, digital tools and diagnostic support available to primary care providers. The tools is available to selected practices, but the hope is that project will eventually lead to using the technologies across the system, improving patient care.
Digital cognitive testing can be performed on iPads in the clinic or prior to visits on the web, and the results will be integrated into Epic. Testing can be performed by teammates or clinicians, making the process as smooth as possible. The tools provided will allow rapid but sensitive assessment of cognitive symptoms. Clinicians will also have access to continuing education programming, eConsult support services and monthly conferences to discuss topics and cases related to dementia.
"More accurate and earlier diagnoses of cognitive disorders in the 65 and older community will help prevent delays in care and will be extremely beneficial in determining a patient's prognosis," says Dr. Gitelman.
He says that this will also help clinicians identify treatable, underlying conditions, recommend lifestyle modifications and safety measures, provide clinical trial opportunities, and enable patients and families to make timely medical, legal, and financial decisions.
"Although being diagnosed with a cognitive disorder can be scary for patients, early diagnosis will allow many patients to take greater control of their future by planning ahead and focusing on brain health strategies that may reduce the risk of progression and help maintain independence longer," says Dr. Gitelman.
Stay on top of your health with a preventive care appointment. Find a doctor in Illinois. Find a doctor in Wisconsin. 
Related Posts
Comments
About the Author
Holly Brenza, health enews contributor, is a public affairs coordinator on the content team at Advocate Health Care and Aurora Health Care. She is a graduate of the University of Illinois at Chicago. In her free time, Holly enjoys reading, watching the White Sox and Blackhawks, playing with her dog, Bear and running her cats' Instagram account, @strangefurthings.