Is immunotherapy the new miracle cancer treatment?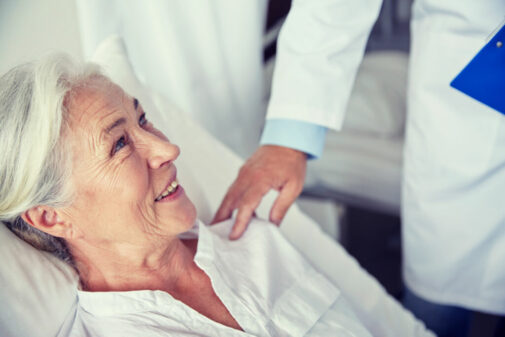 A small study out of Memorial Sloan Kettering revealed that 18 patients with a specific type of rectal cancer were treated with immunotherapy – as opposed to traditional cancer treatments – and all 18 patients are in remission. Dr. Jan Kaminski, a colon and rectal surgeon at Advocate Illinois Masonic Medical Center shared optimism about the study.
"If the results of the study can continue to be replicated, it would have a tremendously positive impact on patients and save them from undergoing radiation, chemotherapy and surgery which will temporarily if not permanently impact their quality of life including infertility, incontinence, sexual dysfunction, etc.," says Dr. Kaminski.
Typical chemotherapy, radiation and surgery can be a process that lasts for 6-12 months and may involve multiple surgeries. "By the end, patients have a reconfigured anatomy and almost all patients have some form of permanent disability," says Dr. Kaminski. "Comparatively, this new type of immunotherapy drug, dostarlimab, specifically targets rectal cancer without causing many other side effects," he says.
The side effects of this immunotherapy drug include rash, itching, fatigue and nausea, which are significantly less than a typical treatment protocol for rectal cancer. In this study, the immunotherapy treatment melted the cancer away after six months of full treatment.
However, Dr. Kaminski shared that this new treatment only works for patients with a certain mutation of rectal cancer which accounts for 5-10% of patients.
"As with all research, we should take the study results with a grain of salt, as this is a very small study of only 18 patients, and further larger randomized studies will be necessary to ensure consistency and effectiveness," says Dr. Kaminski. "However, I am very excited about this new treatment study as it means that many patients who possibly may require chemotherapy, radiation and surgery may not need any of it soon," he says.
Colorectal cancer is the second leading cause of cancer death in the United States for men and the third for women. According to Dr. Kaminski, while the results of this survey give a new sense of hope, it's still crucial for everyone to take preventive measures. This includes practicing healthy eating and getting screened when it's time.
The US Preventive Services Task Force recommends anyone 45 years or older should get screened for colorectal cancer.
Dr. Kaminski leads Illinois Masonic's National Accreditation Programs for Rectal Cancer (NAPRC) program. The group embodies the collaborative and multidisciplinary care that is occurring in Illinois and keeps abreast of the latest developments in treating rectal cancer.
"Ensuring patients have access to the best evidence-based practice treatment plans is our top priority," says Dr. Kaminski.
Want to learn about your risk for colorectal cancer? Take a free online quiz here.
Related Posts
Comments
About the Author