Why do your heart valves matter?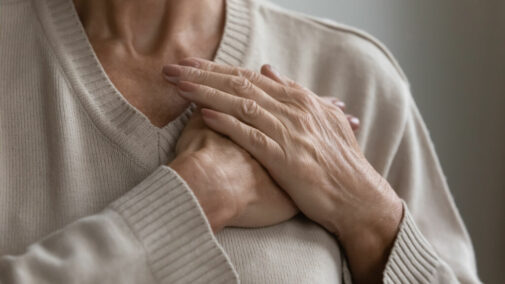 You may not think much about what your heart is doing, but that muscle in your chest is responsible for constant work every day of your life. When things go wrong in the heart, it can cause serious problems — and the valves in your heart are often the cause of your heart symptoms.
The four valves in your heart help force blood forward in your heart and prevent it from going backwards, which in turn provides oxygen to the rest of your body. Basically, your heart valves use differences in pressure to open and close the chambers of the heart. When the valves get too tight or they leak, it can cause symptoms like shortness of breath, swelling, issues with your liver and even heart failure. In adults, three of these valves are the main culprits — the aortic, tricuspid and mitral valves.
"About 1-2% of the population are born with a condition that will cause issues with their aortic valve. Others will face similar congenital problems with their mitral valve," says Dr. Eric Weiss, cardiothoracic surgeon at Aurora St. Luke's Medical Center. "More often than those born with heart issues, risk factors like smoking, high blood pressure, high cholesterol and diabetes can also lead to future problems with your heart valves. It's more common than you may think."
For most people with valvular issues, it can be handled through a primary care doctor or cardiologist who can monitor and manage the condition with strategies like reducing stress, regular exercise and a healthy diet. When a valve issue becomes severe, surgery is usually the best option for treatment.
"Because the problem with a valve is a mechanical problem, it usually requires a mechanical solution. We either repair the heart valve or replace it," says Dr. Weiss, who performs hundreds of valve repairs and replacements every year, most of which are minimally invasive.
When replacing a heart valve, a transcatheter valve replacement can be a safe, minimally-invasive way to treat the condition. A surgeon will insert a catheter through an artery in the groin and thread a wire to the heart, where a device is inserted to replace the faulty valve. Recovery is much quicker and the procedure is very safe.
However, not all conditions can be treated through transcatheter valve replacement. In that case, Dr. Weiss prioritizes other minimally invasive methods. Many surgeries can be performed through the side by entering between the ribs and using specialized long instruments to repair a heart valve. Some surgeons may use a robot for this procedure, but being able to do this kind of surgery well is more about experience and technique than having a specific robotic tool.
"As a surgeon, it's important to get very familiar and comfortable with minimally invasive surgery if you're going to do it. A lot of experience helps surgeries go even more smoothly with the best possible outcomes," says Dr. Weiss. "Patients benefit by going to specialized locations where the team does a lot of minimally invasive surgeries. Those kind of places have the best outcomes and help patients recover quickly from surgery."
Take our free heart health quiz here.
Related Posts
Comments
About the Author
Ben Hoekstra is a public affairs coordinator with Advocate Health Care and Aurora Health Care. He previously worked in marketing and PR for various Milwaukee nonprofits and received his master's degree in Corporate Communications from Marquette University. He enjoys the outdoors, cooking, and all things Milwaukee.