Should you be concerned about the air quality index?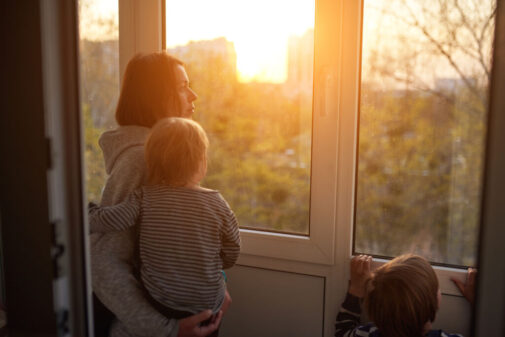 As smoke from more than 430 wildfires in Canada travel south and affect regions of the U.S., millions of Americans face air quality advisories. While the Midwest region of the country has not seen a dramatic effect in the air quality index, residents along the East Coast have faced some of the worst possible scores. This news leaves people, including parents of children with respiratory conditions, wondering just how concerned they should be.
"We currently aren't experiencing much effect from the wildfires in our region at all," says Dr. Shimoni Dharia, a pulmonologist at Advocate Children's Hospital – Oak Lawn. "We've seen worse air quality during other times, like last year's brush fires in Colorado."
Dr. Dharia explains parents of pediatric asthma patients should have asthma action plans in place and be ready to use emergency inhalers when needed.
She offers the following tips for children and adults to plan ahead for poor air quality:
Stay indoors: Keep windows and doors shut, and use air purifiers with fresh filters and air conditioning with clean filters. If you do not have air conditioning, consider shelters, air-conditioned stores and malls.
Stay in the know: Online resources can help you discover the air quality index near you. Levels less than 50 are considered healthy, and levels higher than 150 can lead to respiratory symptoms among the general population. People with lung disease should avoid being outside when the air quality index is between 100-150.
Use an asthma action plan: If you feel the smoky air is causing shortness of breath, chest tightness or other difficulty breathing, start your rescue inhaler.
Consider masking up: If you need to go outside when the air quality index is high, you can use a fitted N-95 mask.
Your doctor can help establish an asthma action plan. Find a doctor in Illinois or Wisconsin. 
Related Posts
Comments
About the Author
Holly Brenza, health enews contributor, is a public affairs coordinator on the content team at Advocate Health Care and Aurora Health Care. She is a graduate of the University of Illinois at Chicago. In her free time, Holly enjoys reading, watching the White Sox and Blackhawks, playing with her dog, Bear and running her cats' Instagram account, @strangefurthings.