Here's why you may be at an increased risk of kidney disease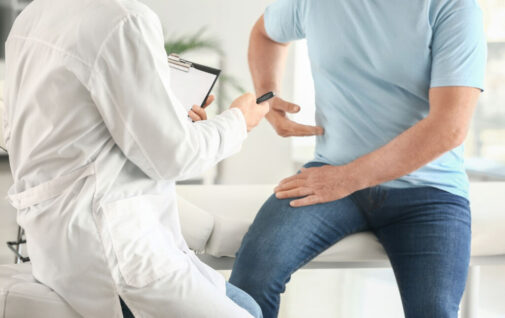 As a leading cause of death in the U.S., chronic kidney disease affects nearly 40 million Americans, according to the Centers for Disease Control and Prevention. Chronic kidney disease damages the kidneys which prevents them from properly functioning and can ultimately lead to kidney failure. The two main causes of chronic kidney disease, diabetes and high blood pressure, are responsible for three out of four new diagnoses.
"Diabetes can impact blood circulation by damaging blood vessels in the kidneys," explains Dr. Atif Fakhruddin, a nephrologist with Advocate Medical Group in Oswego, Ill. "These changes in kidney function as a result of diabetes tend to occur years after a diabetes diagnosis, but it's important to be aware of the risk that diabetes carries so patients can partner with their care team to develop a prevention plan, which will include nutritional changes and potentially medication to manage glucose levels."
Following closely behind as the second leading cause of kidney disease in the U.S. is hypertension, also referred to as high blood pressure. When a person has hypertension, their blood vessels are weakened and ultimately damaged, which can cause major problems throughout the body. In the kidneys, damaged blood vessels prevent waste filtration and removal of extra fluid from the body.
"That buildup of fluid that the kidneys are unable to remove actually elevates blood pressure even higher," Dr. Fakhruddin says. He stresses the importance of understanding the impact these two diseases can have on the kidneys in a person's lifetime.
"While not everyone with high blood pressure or diabetes will develop kidney failure, it's critical to be aware of the risks they pose," he says. "Properly managing diabetes and high blood pressure through a healthy lifestyle and medication if necessary are key to preventing kidney failure. When those diseases are well controlled, kidney failure is less likely to develop as a result of them."
Want to learn more about your risk for diabetes? Take a free online quiz here. 
Related Posts
Comments
About the Author
Holly Brenza, health enews contributor, is a public affairs coordinator on the content team at Advocate Health Care and Aurora Health Care. She is a graduate of the University of Illinois at Chicago. In her free time, Holly enjoys reading, watching the White Sox and Blackhawks, playing with her dog, Bear and running her cats' Instagram account, @strangefurthings.