Midwife myths debunked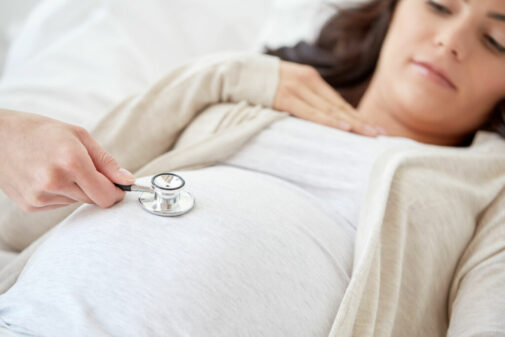 What do you know about midwives? Maybe you've heard they only assist with natural homebirths. Or maybe you've heard they exclusively work with pregnant women.
There are many misconceptions about midwives. If you're considering seeing a midwife, you'll want the facts.
Diane Smith, a certified nurse midwife at Advocate Sherman Hospital in Elgin, Ill., sheds light on this misunderstood area of women's health care.
Here are four midwife myths debunked:
Myth 1: Midwives don't offer pain medication during labor.
Fact: Midwives are trained on natural methods of birth. "We've been reproducing for hundreds and thousands of years, and we can do it," says Smith. Ultimately, midwives empower birthing parents to make their own decisions, including methods of pain management. "We support and encourage what the mother wants out of her labor and delivery," explains Smith.
Myth 2: Midwives only work with pregnant or soon-to-be pregnant individuals.
Fact: "Midwives care for women through all stages of life, from the first period to menopause and every stage in-between," shares Smith. For example, a certified nurse-midwife may help women with preventive health screenings like mammograms, diagnosing and treating sexually transmitted infections, family planning and more.
Myth 3: All midwives have the same training and certifications.
Fact: There are different types of midwives with varying educational backgrounds, training and certifications. Certified nurse midwives (CNM), like Smith, are nursing graduates and have a degree in midwifery. Additionally, they're certified by the American Midwifery Certification Board (AMCB) to practice in all 50 states. CNMs complete continuing education and take an exam to recertify every few years.
Certified midwives (CM) have a degree in midwifery and are certified by the AMCB but they're not registered nurses.
Certified professional midwives (CPM) typically complete educational and apprenticeship programs to obtain their certification from the North American Registry of Midwives (NARM). CPMs work in homes or birthing centers, and they're regulated on a state-by-state basis. There are also unlicensed midwives called lay midwives or traditional midwives who have informal training and exclusively assist with home births.
Myth 4: Midwives only help with home births.
Fact: According to the American College of Nurse-Midwives, 89% of CNM/CMs attended births in hospitals. "What's nice with hospital births is we can offer a natural approach with labor but if something happens, such as a blood pressure spike or bleeding, physicians are there, and we can work collaboratively with them," shares Smith. She has helped deliver babies as a CNM at Advocate Sherman for 16 years and appreciates the partnership she has with the labor and delivery team at the hospital.
Read more about how a certified nurse midwife can help expectant parents.
Are you trying to find a doctor? Look here if you live in Illinois. Look here if you live in Wisconsin. 
Related Posts
Comments
About the Author
Elizabeth Blasko is a public affairs coordinator with Advocate Health Care and Aurora Health Care. She studied public relations and nonprofit leadership at Western Michigan University. Elizabeth previously worked at Bernie's Book Bank, a nonprofit dedicated to increasing book ownership among underserved children.