Traveling abroad? Don't forget your travel vaccines.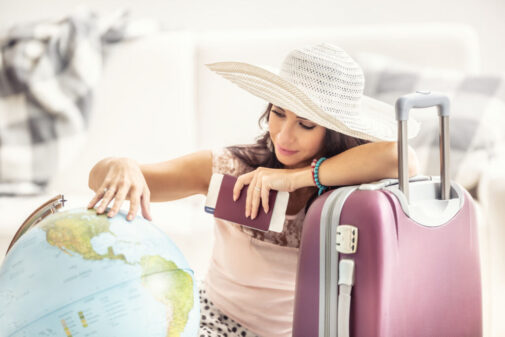 There is a lot to look forward to, yet a lot to check off your to-do list, when planning a trip abroad. Between booking your hotel stays and exciting excursions, there may be one thing you haven't considered – travel vaccinations. For your health and safety, it's important to plan ahead so you can avoid any potential health risks and enjoy your vacation to its fullest. 
"Travel vaccinations are specific immunizations that protect you from a range of illnesses and diseases that may be more common in countries outside of the U.S.," says Dr. Asif Hussain, an internal medicine provider with a clinical interest in travel medicine at Advocate Health Care in Oswego, Ill. "The vaccines also lower the risk of bringing any illnesses home with you that could potentially spread to others." 
The type of vaccines you'll need depends on where you are traveling and your personal health history. It also depends on your activities – if you plan on being outdoors, for example, the tick-borne encephalitis vaccine (TBE) is recommended for countries that are seeing an increase in tick-born illnesses. 
"Based on your destination, there may be immunizations that are also required for entry," adds Dr. Hussain. So don't forget to pack your vaccine paperwork in your carry-on. 
Most primary care providers don't carry a range of travel vaccines, so it's best to schedule an appointment with a provider that specializes in travel medicine or a travel clinic. Travel medicine specialists will review your itinerary, your vaccination record and your health and medical history, and recommend the vaccines you'll need for the trip. They can also answer any questions you may have and administer the vaccines during your visit. 
Vaccines for Hepatitis A and B, typhoid fever and yellow fever are common and are recommended by the Centers for Disease Control and Prevention before traveling to certain international destinations, including Costa Rica and Indonesia.
Other vaccines, depending on your age, may include: 
Dengue fever vaccine

Japanese encephalitis vaccine

Meningitis vaccine

Rabies vaccine
You should also make sure you're up to date on your routine vaccinations by visiting your primary care provider.
Routine vaccinations include: 
Measles-mumps-rubella (MMR) vaccine
Polio vaccine
Shingles vaccine
The timing of your appointment is crucial as well. "Some vaccines require more than one dose given over a period of weeks or even months, so make sure you schedule your appointment at least four to six weeks in advance of your departure date," says Dr. Hussain. It also takes your body several days or weeks to build up immunity. 
However, if the opportunity to jump on a last-minute trip arises, you're not out of luck. "Receiving at least one dose of a multi-dose vaccine should still provide you some protection," Dr. Hussain confirms. A travel clinic can also provide contact information for doctors at your destination and medications for travel conditions such as altitude sickness and malaria. 
Once you finally land at your destination, you can continue to prioritize your health by practicing good hygiene such as washing your hands, drinking plenty of water, getting proper rest and taking the opportunity to de-stress.  
Are you trying to find a travel clinic? Look here if you live in Illinois. Look here if you live in Wisconsin. 
Related Posts
Comments
About the Author
Macaire Douglas, health enews contributor, is a digital content strategist and writer with Advocate Health Care and Aurora Health Care. She studied journalism at the University of Wisconsin – Oshkosh and previously worked as a content director for a lifestyle publication. In her free time she enjoys reading, gardening and keeping up on pop culture.