Getting your child's sleep schedule back-to-school ready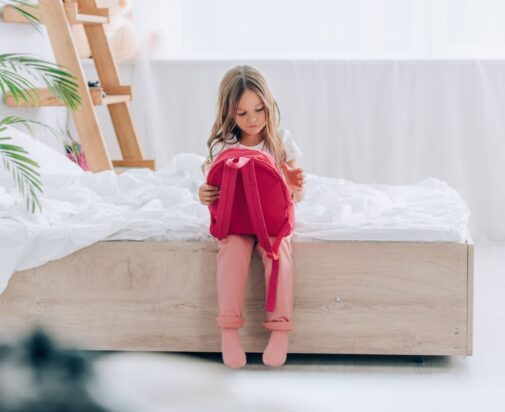 Getting back into the school routine isn't always easy, especially when it comes to sleep. During the summer months, many children, particularly adolescents, fall into the habit of staying up later and sleeping in longer than they would during the school year. This can make adjusting to those early morning wake-ups difficult for the first few weeks.
"Reacclimating to waking up early for school and going to bed earlier is a lot like adjusting to a new 'time zone'," explains Dr. Innessa Donskoy, a pediatric sleep specialist at Advocate Children's Hospital in Park Ridge, Ill. "The best way to do this is through being consistent."
To help your family prepare for the start of another school year, Dr. Donskoy offers the following tips:
Begin waking your child up in the morning 15-30 minutes earlier in the weeks leading up to school starting. Every 4-7 days, move that wake-up time 15-30 minutes earlier until school starts. By the time school begins, this should help your child have a much easier time waking up and getting ready for school.
Focus on when your child wakes up in the morning instead of when they go to sleep.
Let bright light into your child's bedroom in the morning. This will help signal to their body that it is time for them to wake up.
"If you forget to start waking your child up earlier in that final month before school starts, that's okay, too. Sometimes we don't even think about any of this until school actually begins," Dr. Donskoy says. "In that case, the key is keeping the weekends looking like the weekdays do. Focus on your child's wake up time and avoid naps during the day."
She says that many parents believe allowing their child to "catch up" on sleep over the weekends may seem totally harmless, but that pattern can lead to a mismatch of the their internal "time zone" through the week. This can actually perpetuate issues with getting sufficient sleep on weekdays, the days they arguably need it the most.
"That's why I recommend aligning your child's sleep-wake phase earlier by having them wake at the same time on the weekend as they would on a weekday. This consistency will help your child be as rested as possible and ready for school," says Dr. Donskoy.
Learn more about Advocate Children's Hospital's pediatric sleep medicine program.
Are you trying to find a doctor? Look here if you live in Illinois. Look here if you live in Wisconsin. 
Related Posts
Comments
About the Author
Holly Brenza, health enews contributor, is a public affairs coordinator on the content team at Advocate Health Care and Aurora Health Care. She is a graduate of the University of Illinois at Chicago. In her free time, Holly enjoys reading, watching the White Sox and Blackhawks, playing with her dog, Bear and running her cats' Instagram account, @strangefurthings.