Your guide to caring for an aging loved one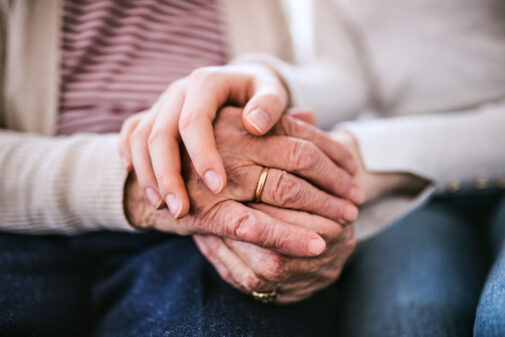 Thanks to the many revelations made in science, technology and psychology, people are living longer with every passing decade. The United States Census Bureau reports that the U.S. population aged 65 and over grew nearly five times faster than the total population from 1920 to 2020. To say it plainly, we're living in exciting times! But "excitement" might not be an emotion you are experiencing when living with or caring for an aging adult.
Here are three big ways you can provide socioemotional support to the aging adult(s) in your life:
Educate yourself
The more you know, the better you can do. Seek out credible resources to enlighten you on the latest in the world of aging adults such as consulting a family practitioner or geriatrician. Subscribing to credible, informational resources such as the National Institute on Aging can also be helpful. You may even consider taking a course on human lifespan or gerontology at your local community college or hospital.
Education can bolster the care and support you might provide an elderly loved one and give you a heads-up on what to anticipate in your own future.
Don't overstep
It's important to recognize that old age is not synonymous with disease or incapacity. According to the National Institutes of Health, "older adults" are those 65 years of age and older. Other entities believe that elder age begins at 60 years old. Many people who are 60 years old or older can exercise autonomy healthily and lead full lives. Offering your elderly loved ones information or offering to connect them to resources can be fruitful. However, if your elderly loved one is able, they should be encouraged to make their own informed decisions regarding lifestyle and health care.
Offer to partner with them
If you have concerns about the safety, wellbeing, and/or the future of an older adult in your life, sharing those concerns is valid and can demonstrate care and respect.
You should first assess your loved one's knowledge and understanding of the concern at hand. Then, you can offer your support accordingly with respect to their autonomy. If neither you nor your loved one have knowledge on how to address a particular concern, your county's Aging and Disability Resource Center is a great place to start.
If you have concerns about an older adult who may be at risk for abuse, neglect, financial exploitation, and/or self-neglect, call your county's helpline, an elder abuse hotline, or contact the National Adult Protective Services Association at (202) 370-6292.
Evoanna Vargas is a licensed clinical social worker and an Advocate Health Care and Aurora Health Care Employee Assistance Program counselor.
Find care partner support or senior health classes at your local hospital in Illinois or Wisconsin.
Related Posts
Comments
About the Author
Evoanna Vargas is a licensed clinical social worker and an Advocate Health Care and Aurora Health Care Employee Assistance Program counselor.