7 warning signs someone is thinking of suicide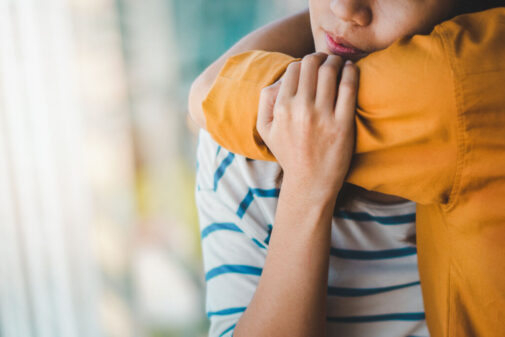 For any mental health concern, it's important to seek help. Reaching out to others can make all the difference in someone's well-being, especially since treatments like therapy and medication can help people manage mental health struggles. When someone is experiencing with suicidal thoughts, finding help is especially important.
If you or someone you care about shows some of these signs, don't dismiss it. Signs can look different in each person, but there are a few common signals to pay attention to.
"There are some more obvious signs, such as talking about dying and making direct comments about not wanting to live," said Dr. Munther Barakat, director of behavioral health therapy at Aurora Health Care. "But some signs are less obvious."
Seven signs to watch for are:
Talking about dying or making comments about not wanting to live
Changes in eating and sleeping habits
Increased substance use, including drugs or alcohol
Changes in behavior
Loss of interest
Lack of engagement with family and friends
Not being interested in making future plans
Some people may exhibit only some of these signs, or they may show more exaggerated versions of them — for example, men are more likely to have more extreme mood swings and substance use or engage in risky behaviors. If you notice someone exhibiting these signs, don't be afraid to approach the person and provide them with an opportunity to talk.
"It's okay to say to someone that it looks like they aren't doing well and to ask them how they are doing. Don't feel like you need to solve the problem," said Dr. Barakat. "You're there to listen and provide the opportunity to take them somewhere to get professional help."
If someone is actively suicidal, don't wait – bring them to the nearest Emergency Department. Otherwise, encourage them to get assessed by a behavioral health provider. If you're struggling, reach out.
"Talking with family or friends can be a really good first step. You can also walk in for an evaluation in a psychiatric intake department, which are usually open 24/7," said Dr. Barakat. "If it's an emergency, find the nearest emergency department."
Suicide can be a hard topic to talk about, but it's important to know what signs to watch for. There is help available, and there is hope.
If you or someone you know is exhibiting these signs, call or text the suicide & crisis lifeline at 988.
Are you trying to find a doctor? Look here if you live in Illinois. Look here if you live in Wisconsin.
Related Posts
Comments
About the Author
Ben Hoekstra is a public affairs coordinator with Advocate Health Care and Aurora Health Care. He previously worked in marketing and PR for various Milwaukee nonprofits and received his master's degree in Corporate Communications from Marquette University. He enjoys the outdoors, cooking, and all things Milwaukee.