Conquering first trimester fatigue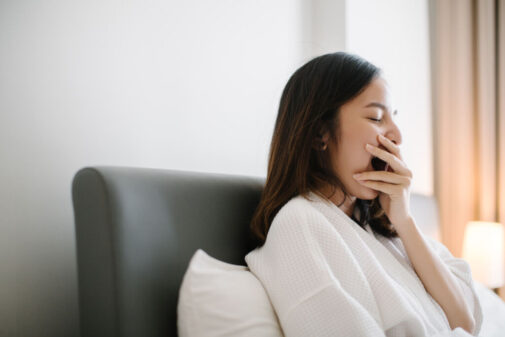 When you think of the first trimester of pregnancy, you may think of morning sickness. But most pregnant people also experience fatigue. In fact, some people report this common symptom as early as one week after conception.
"No one knows for sure what causes first trimester fatigue," explains Margaret Obyrtacz, a women's health nurse practitioner at Advocate Health Care. "But rapidly rising levels of the hormone progesterone may contribute to sleepiness."
And just when you think you know what to expect during your second pregnancy, your level of exhaustion may surprise you.
"People who are pregnant for the second time or more may experience even more fatigue than during their first pregnancy," says Obyrtacz. "This is because of the need to take care of your other children as well as other demands on your time."
To help fight fatigue during pregnancy, Obyrtacz recommends the following:
Listen to your body. Slow down and get the rest that is needed. Going to bed earlier than usual or taking 15-minute naps during the day may help.
Take breaks. Some things should be left undone until energy levels come back, or try to get help from a partner, friends or family members.
Take care of yourself. Eat a healthy diet and exercise daily to help boost energy levels.
Many pregnant people regain some energy in their second trimester and then return to feeling fatigued in their third trimester. Tiredness at this stage of pregnancy often results from trouble sleeping due to frequent urination and the extra weight of the fetus.
If you have any concerns about symptoms you are experiencing at any stage of pregnancy, contact your obstetrician.
Are you trying to find a doctor? Look here if you live in Illinois. Look here if you live in Wisconsin.
Related Posts
Comments
About the Author
Anna Kohler, health enews contributor, is a public affairs specialist for Advocate Health Care and Aurora Health Care. She received her Bachelor of Science in public relations from Illinois State University and has worked in healthcare public relations for over three years. In her free time, she enjoys working out, exploring new places with her friends and family and keeping up with the latest trends.