Being proactive while pregnant can help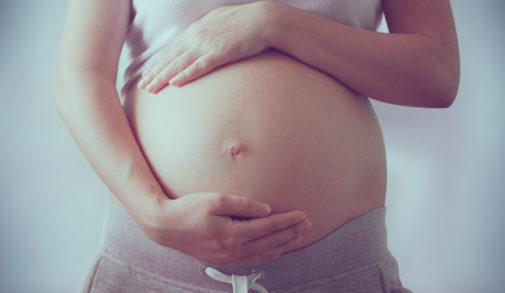 There are often many questions surrounding pregnancy and prenatal care, like what you should do before, during, and after pregnancy.
"Before becoming pregnant, it's important for women to see their health care provider for counseling and a physical exam," explains Dr. Joseph Shea, obstetrician-gynecologist at Aurora Medical Center Summit and Aurora Health Center in Waukesha, Wis. "At this appointment, we discuss prenatal vitamins, diet and exercise, adjust any medications, and ensure overall health is in a good place prior to pregnancy. We make sure you are up to date on health maintenance items, including vaccinations, and address any health conditions."
There are many things you should be doing to promote health during pregnancy, but one of the most important things is keeping up an exercise program. A common misconception is that you should stop exercising after becoming pregnant. Continuing an active lifestyle, including aerobic exercise, throughout pregnancy is encouraged, although you should talk with your provider first.
While the majority of pregnancies run a normal course, this doesn't happen on its own. It's important to take proactive steps to be healthy, including getting care from a qualified provider. Dr. Shea also highly recommends eating a healthy, balanced diet and supplementing with prenatal vitamins.
Another thing to keep in mind are the potential toxins around you.
"Women who are pregnant should watch out for exposure to dangerous toxins or chemicals — even things that may be more common like hair spray can pose a concern," shares Dr. Shea. "Whether at home or work, make sure you are aware of harsh chemicals around you and limit your exposure."
Patients often ask Dr. Shea about vaccinations and which ones to receive during pregnancy, including the COVID vaccine. It is important to discuss this with your care provider.
Dr. Shea strongly encourages his patients to consider getting the COVID vaccine. And according to the CDC, both those who are breastfeeding and those who are pregnant are able to receive the COVID vaccine.
"After delivery, post-partum visits are a critical piece of pregnancy care," says Dr. Shea. "There is a tendency for patients who have delivered without complications to think of this as unnecessary, but there are so many things we address at this visit. Some of the important items are looking for any signs of postpartum depression, discussing any issues with breastfeeding, making sure you are continuing vitamin supplementation, and so much more."
Your provider can help make sure you and your baby are healthy as well as help put your mind at ease about any questions or concerns you might have.
Are you trying to find a doctor? Look here if you live in Illinois. Look here if you live in Wisconsin.
Related Posts
Comments
About the Author
"Hannah Koerner is a Public Affairs Specialist with Advocate Aurora Health. She received her Bachelor of Arts in Communication from the University of Wisconsin – Green Bay. In her free time, she enjoys biking, snowshoeing, and cheering on Wisconsin sports teams."