Should you consider joining a clinical trial?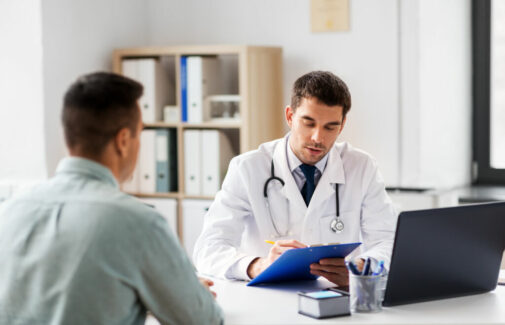 Since COVID, many of us have learned a great deal about the importance of clinical research. But chances are you've never considered joining a clinical trial.
These human research studies are designed to evaluate a medical, surgical or behavioral intervention. Some trials test whether a new drug or device is safe and effective. Others study whether a new treatment is better than the existing standard of care, whether a new diagnostic technique can detect disease earlier or whether a preventive measure can stop a health problem from developing.
Given this breadth, broad participation is also important. Clinical trials aren't just for people who are sick — and they're most successful when individuals with varying backgrounds take part.
"Involving clinical trial participants who represent diversity in race, ethnicity, gender, age and other backgrounds is paramount to advancing health equity," says Amit Acharya, the president of Advocate Aurora Research Institute and chief research officer and system vice president for Advocate Aurora Health. "Anyone – healthy or sick, young or old – may have a role to play in advancing scientific knowledge and helping researchers find better treatments for others in the future."
Why do people participate in trials?
People participate in clinical trials for a variety of reasons. Healthy volunteers want to assist in scientific discovery and offer hope to people who are suffering. Those who are ill also want to contribute to science and may want to gain access to a broader range of treatment options that may be available only in select programs across the country. They also may gain comfort from receiving one-on-one support and answers from clinical research coordinators.
I'm not sick. Would a trial make sense for me?
Of course, each of us fervently hopes we never need to enroll in a clinical trial as a patient. But beyond the critical role research plays in health care, scientists are constantly working to improve treatments and quality of life for many people, both sick and healthy.
Why are participation rates lower than researchers would like?
Fewer than 1 in 20 cancer patients participate in clinical trials even though clinical trials are crucial to advancing cancer treatment.
Research shows that financial barriers, logistical concerns and restrictive eligibility criteria can lead to low rates of trial participation. People may have misinformation about trials — or simply not know that the option exists. Moreover, these same barriers make those with lower incomes and individuals who identify as racial or ethnic minorities less likely to participate.
How are patients protected during clinical trials?
Clinical trials would not be possible without the thousands of volunteers who participate each year. Our participants' safety, comfort and wellness are our highest priority. We are deeply committed to maintaining the highest professional and ethical research standards.
We take specific steps to protect the safety, health and welfare of our research participants while carefully communicating with them every step of the way. These efforts include a thorough internal review and approval process for every research project.
We provide you with all the information you need during the informed consent process. This information includes an explanation of the treatment being tested and your rights as a clinical trial participant. Our clinical research coordinators – nurses and research experts who specialize in working with trial participants – are with you from start to finish.
Learn more about the clinical trials offered at Advocate Health Care and Aurora Health Care.
Are you trying to find a doctor? Look here if you live in Illinois. Look here if you live in Wisconsin. 
Related Posts
Comments
About the Author
Brigid Sweeney, health enews contributor, is a media relations manager for Advocate Health Care and Aurora Health Care. Previously, she reported for Crain's Chicago Business.