6 ways to naturally boost serotonin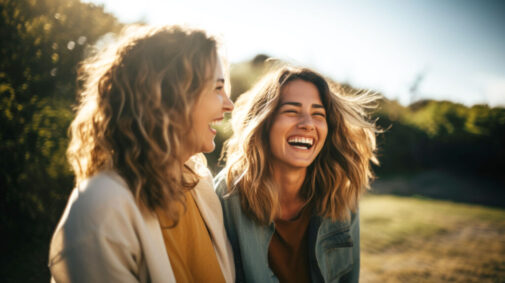 If you scroll on social media and come across a video captioned "watch this for a serotonin boost," you might be left wondering what serotonin is and what role it plays in your body.
"Serotonin is a neurotransmitter, which is a type of chemical messenger, located in your intestines and central nervous system" explains Dr. Elizabeth Kayode, a family medicine physician with Advocate Health Care. "It helps regulates emotion and mood and it also impacts appetite, digestion and other physiological processes."
If you are seeking more serotonin, you don't need to turn to social media videos. There are several screen-free ways to get a boost. Dr. Kayode shares tips that may help increase your serotonin naturally:
Eat a healthy diet: Foods like eggs, spinach, salmon, turkey, tofu, nuts and seeds contain the essential amino acid tryptophan which is needed for serotonin production. It's also important to drink water to stay hydrated.
Exercise daily: Aerobic exercises such as walking, jogging, running or swimming can increase serotonin production.
Get adequate sleep: Good quality sleep, at least 8 hours per night, can help regulate serotonin production.
Soak up the sun: Exposure to sunlight outside can increase serotonin levels. If natural light isn't possible, a light therapy box is another option.
Socialize: Engage in social activities with friends or family. Even spending time with a pet can help increase serotonin levels.
Meditate: Try different meditation or relaxation techniques to reduce stress and increase serotonin production.
If you have tried these tips and aren't seeing improvement, you are not alone. Mood-related issues can be complex and sometimes require additional support.
"If you struggle with mood swings, appetite changes, sleep disturbances, thoughts of self-harm, or other issues that are interfering with your quality of life, talk to your primary care doctor," encourages Dr. Kayode.
Are you trying to find a doctor? Look here if you live in Illinois. Look here if you live in Wisconsin. 
Related Posts
Comments
About the Author
Elizabeth Blasko is a public affairs coordinator with Advocate Health Care and Aurora Health Care. She studied public relations and nonprofit leadership at Western Michigan University. Elizabeth previously worked at Bernie's Book Bank, a nonprofit dedicated to increasing book ownership among underserved children.