Are you having trouble sleeping?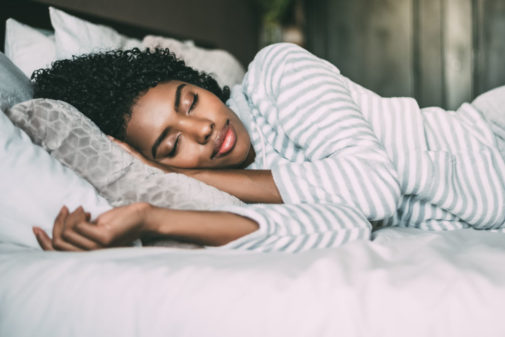 When you're thinking about your health, do you consider sleep as important as your diet and exercise routine?
Maybe you should.
The American Academy of Sleep Medicine and Sleep Research Society said that sleep is essential to your health and that you should prioritize getting good rest every night, just like you should also find 20-30 minutes a day to do some sort of exercise and balance that with eating good food.
"Sleep, diet, and exercise are all vital components to a healthy lifestyle, Katie Will, a nurse practitioner who specializes in pulmonology, says. "Sleep allows our bodies to repair and be ready for the following day. So many of us do not make sleep a priority. Achieving adequate rest boosts our metabolism which can help prevent excess weight gain. During deep sleep optimal functioning of the immune system occurs, something so helpful for all of us during this pandemic and beyond."
Sleep affects other lifestyle choices. Getting about seven hours of sleep a night can make a profound difference on your brain and heart health. Lack of sleep makes you less mentally aware and more fatigued, causes you to eat more and places you at a higher risk for accidents.
Remember, your health is your most precious resource, and getting sleep, exercise and healthy food is an important balance to strike.
Related Posts
Comments
About the Author
Amy Werdin, health enews contributor, is a provider public affairs coordinator with Advocate Health Care and Aurora Health Care. She has been with the organization for 19 years, starting out in marketing for Advanced Healthcare, then Aurora Health Care and now in her current role. She enjoys reading, movies and watching her two daughters dance and her son swim.