Words of encouragement for parents of children with heart conditions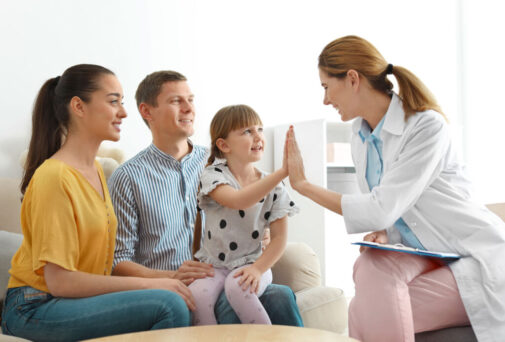 When a child is diagnosed with a heart condition, parents commonly feel shocked, overwhelmed and a multitude of emotions. We asked members of our pediatric cardiology team to share some words of encouragement for those in need of them.
"Receiving the news that your child has something wrong with their heart is devastating. Sometimes routine ultrasounds performed during pregnancy miss even the most severe heart defects, and your presumed healthy baby is born very sick with no warning. This is extremely scary, and a quick diagnosis is imperative to give your baby the best possible outcome with surgery. As a parent who had this happen, my world was quickly turned upside down. While in the ICU with my daughter for nearly three months, I learned there is often one step forward and two steps back a couple of times before you are ready to transition to another floor or home. The smallest setback can sometimes feel like the largest — just remember to breathe and have faith that the team of doctors and nurses know what to do each step of the way. As a nurse, I encourage you to always ask questions if you don't understand something a provider says. You are your child's best advocate, and nobody knows them like you do. When you join the heart community, you gain a family. We all know how difficult it is handing your baby or child over to the surgeon, and we are here to support you every step of the way. Just remember to take things a step or day at a time, because sometimes it all feels so overwhelming or so very far away. Celebrate every win, no matter how small!" – Kathleen Williams, a pediatric cardiac intensive care unit nurse at Advocate Children's Hospital
"Caring for a child with congenital heart disease diagnosis can be a daunting and overwhelming experience, one I cannot possibly fathom. Remember to take care of yourself, physically and mentally. Nothing is more important to a child's wellbeing than the wellbeing of their parents. Social media, although not great for medical information, is a great platform to find community and support. Don't be afraid to ask for help. You're not alone out there. Learn all you can about your child's heart disease. Don't be afraid to ask questions or voice concerns. Don't be afraid to have your doctors repeat themselves. No one absorbs all the medical information on the first pass. The more you know and understand, the better you will be able to advocate for your child. The journey will be hard, filled with both triumphs and sorrows. Focus on what you can control. Know that you are stronger than you think. Know that you are resilient and will rise up to the challenge." – Dr. Josh Wong, a pediatric cardiologist at Advocate Children's Hospital
"Finding out your child has a heart condition can be scary and confusing. Do not be afraid to ask questions of your child's health care team and be sure to keep your notes for reference. Write down your questions for the next appointment or call your child's cardiologist for urgent concerns. Seek out parental support networks and organizations. Ask your health care team if they have a "buddy program" so you can talk with another parent who has been through a similar experience. Focus on what your child can and will be able to do, rather than what they can't. Children with heart conditions live bright and full lives!" – Dr. Eleanor Ross, a pediatric cardiologist at Advocate Children's Hospital
"As a fetal cardiologist, I sometimes have to break news to expectant parents that their fetus has a heart problem that will need surgery after birth. This news can be very surprising and difficult for families to take in. Over the years, I have learned that the best advice I can give to parents is to take it slowly and give yourself time to process. You are not alone in this journey. We, your medical team, will be there every step of the way. And, maybe more importantly, there is a whole network of other families who have been through similar surgeries who want to become your community. Not only are children resilient, but you might be surprised at how resilient you are, too." – Dr. Rupali Gandhi, a pediatric cardiologist at Advocate Children's Hospital
"Receiving the news of your child's heart condition diagnosis can be overwhelming and filled with uncertainty. In these moments of worry and concern, we want to reassure you that you are not alone in this journey. While it's natural to have concerns, try to maintain a positive outlook. Medical advancements continue to offer hope and improved treatments for heart conditions. Your child's resilience may surprise you. Remember that many children with heart conditions go on to lead fulfilling lives. Celebrate every milestone and improvement, no matter how small. These victories, however minor they may seem, are significant steps forward. The love and dedication you bring to your child's life are immeasurable. Your child is fortunate to have you as their parent. With the right care, support and determination, there is every reason to be hopeful for a bright future." – Dr. Dhaval Patel, an interventional pediatric cardiologist and cardiac intensivist at Advocate Children's Hospital
Related Posts
Comments
About the Author
Holly Brenza, health enews contributor, is a public affairs coordinator on the content team at Advocate Health Care and Aurora Health Care. She is a graduate of the University of Illinois at Chicago. In her free time, Holly enjoys reading, watching the White Sox and Blackhawks, playing with her dog, Bear and running her cats' Instagram account, @strangefurthings.