Does binge watching TV increase your risk for dementia?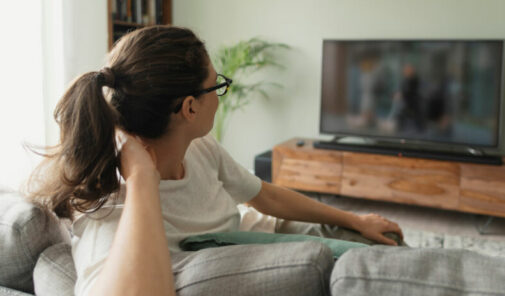 It's a common disease that over 55 million adults battle worldwide, and every 3 seconds, another person is diagnosed. Dementia refers to the "loss of memory, language, problem-solving and other thinking abilities severe enough to interfere with one's daily life," according to the Alzheimer's Association.
Naturally, many have searched for ways to reduce their risk and often consult their doctors on new diets, cognitive brain activities and additional ways to keep their brain sharp and alert into their advanced age. However, a study suggests even those with an active lifestyle can be at an increased risk of dementia depending on how they spend their "leisure" time.
Those who spent their resting time watching TV versus being on the computer experienced a higher risk of dementia. This finding suggests that dementia risk increases with leisure activities that are more "passive" or engage the brain minimally.
Dr. Darren Gitelman, senior medical director of Advocate Memory Center at Advocate Health Care, advises patients to consider several factors that may reduce one's risk for dementia if practiced regularly:
If you have questions about your risk for dementia, now is the perfect time to make an appointment with your doctor. Find a doctor in Illinois or Wisconsin.
Related Posts
Comments
About the Author