Articles by "Anthony Proctor"
Anthony Proctor's cardiac arrest occurred on Aug 2nd, 2016. He is thankful for the preeminent action taken on that day to restore him to good health. Today he has return to all of his former activities, including exercising with his favorite partners, his two sons. In his spare time, he also enjoys cooking Thai food, tending to his orchid garden, and doing artistic projects. He resides in the NW suburbs and works in financial analysis.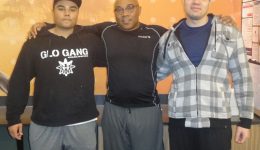 A seasoned runner had a life altering event. Learn why he is thankful.