Articles by "Dr. Joshua Alpert"
Dr. Joshua Alpert is an orthopedic surgeon on staff at Elgin-based Advocate Sherman Hospital who is trained in sports medicine and arthroscopy. He is a physician with Midwest Bone & Joint Institute, which has served the Chicago area for over 30 years.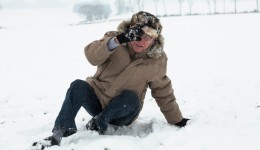 As the weather changes, here's how to prevent injuries from falls this season.