Articles by "John Durning"
After spending most of his professional life is commercial banking and commercial real estate, John decided to follow his heart/passion and open a wood-fire pizzeria in Libertyville, Ill. During his younger years he worked in a wide range of restaurant jobs throughout New York, New England and beyond. Once established in commercial banking, he began taking vacations and arranging quick internships at restaurants he admired. Eventually he couldn't take the temptation anymore and decided to open his own place.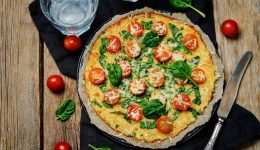 A restaurateur shares how he incorporates fresh, local ingredients to make pizza better for you.