Articles by "Nate Llewellyn"
Nate Llewellyn, health enews contributor, is a manager of public affairs at Advocate Medical Group. Nate began his career as a journalist and builds daily on his nearly 20 years of writing experience. He spends most of his free time following his wife to their two sons' various activities.
A new study reveals that more than 70 percent of people abusing prescription meds are getting them from friends and relatives.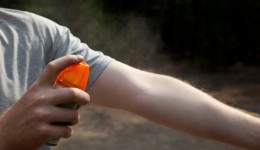 Experts urge people to know the signs and symptoms of the virus and to avoid bites when possible.
Find out how one man's vision loss was reversed through surgical implants.