Articles by "Nate Llewellyn"
Nate Llewellyn, health enews contributor, is a manager of public affairs at Advocate Medical Group. Nate began his career as a journalist and builds daily on his nearly 20 years of writing experience. He spends most of his free time following his wife to their two sons' various activities.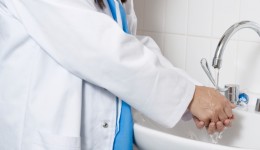 New research puts a spotlight on ways that health care workers, patients and hospital visitors can help stop the spread of this infection.