Salt Debate: Too much or too little?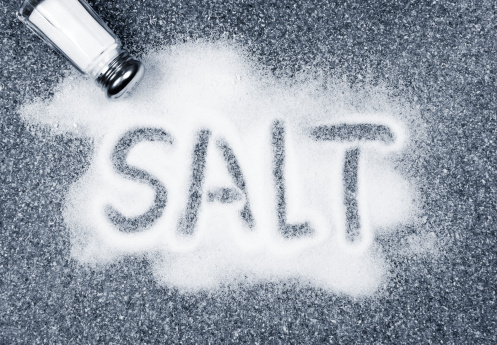 A new study says past recommendations of limiting your salt intake shouldn't be as strict as we thought.
The American Heart Association recommends about half a teaspoon of salt per day or 1,500 milligrams to help in preventing heart attacks and strokes in people at risk. On the flip side, the U.S. Dietary Guidelines for Americans advises that people in general should aim for up to 2,300 milligrams a day of sodium, reason being these levels won't raise blood pressure.
A committee from the Institute of Medicine (IOM) believes there is not much rationale for the general population to intake sodium levels at or below 2,300 milligrams a day.
According to the IOM, on average a person intakes about 3,400 milligrams of salt a day.
The IOM researched past studies that showed inconsistent results in recommendations. Committee members said that a lot of the previous research looked for connections between what people ate and their health, but people with different diets can vary in many ways that are hard to track – like the amount of exercise they do.
Colleen Kordish, cardiovascular outcomes nurse coordinator at Advocate Good Samaritan Hospital in Downers Grove, Ill., believes this new information captures the big picture.
"It's great that groups are looking at the full body of research and not just how sodium affects one group of people – those with high blood pressure," she says.
IOM committee chair, Dr. Brian Strom, said in a statement, "We clearly support that, in general, that eating too much salt is harmful. But we are raising questions about the harm from too little salt."
Strom added, "Unfortunately, the message is a mixed one, which is deliberate on our part and reflects the mixed data."
The IOM committee added the following takeaways for thought:
High levels of sodium intake is related to increased risk for heart disease
Consuming too little salt may increase the risk for further heart problems
More research needs to be done to determine whether 1,500 or 2,300 milligrams is appropriate
Even with these diverse thoughts from the IOM, the AHA continues to firmly back their standing on the minimal intake of sodium for the best health outcomes. The Centers for Disease Control and Prevention also believes that that lowering sodium intake could prevent thousands of deaths a year.
"If people ever question their risk for heart disease or other health ailments, they should check with their doctor to make sure they don't have a condition that could be affected by their level of sodium intake," Kordish says.
Related Posts
Comments
About the Author
Sarah Scroggins, health enews contributor, is the director of social media at Advocate Health Care and Aurora Health Care. She has a BA and MA in Communications. When not on social media, she loves reading a good book (or audiobook), watching the latest Netflix series and teaching a college night class.