Gandolfini's death puts spotlight on heart attack risks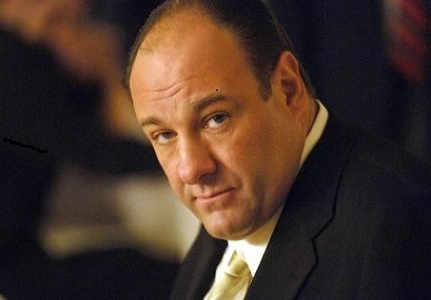 News of 51-year-old James Gandolfini's death Wednesday of an apparent massive heart attack sent shockwaves through Hollywood and the world.
The beloved actor, best known for his role as mob boss Tony Soprano on the HBO hit show "The Sopranos," was in Italy at the time, sources said. Gandolfini's wife, former model Deborah Lin, gave birth to their daughter, Lilana, in October. He also has a son, Michael, from a previous marriage.
The tragic news puts the spotlight on several recent medical studies showing an increased number of men and women being diagnosed with cardiovascular disease, the thickening of arteries that can lead to stroke, heart attack and even sudden cardiac death.
"We're definitely seeing an increase in the number of young people showing signs and symptoms of heart disease," said Dr. Ajay Baddi, cardiologist at Advocate Illinois Masonic Medical Center in Chicago.
"I've noticed an increase of as much as 10 percent in the younger population," Baddi said. "That's much greater than just 10 years ago."
What's interesting and important to note is that in some cases, Dr. Baddi says there may not be any outward visible indications that something is wrong.
This was the case for 32-year-old Chicago resident, Dan Cavanaugh.
Last December, Dan suffered a heart attack that could have claimed his life. "I felt sluggish and run down but I didn't think much of it," said Cavanaugh. "I chalked it up to a bad case of indigestion."
When he could no longer stand the pain shooting down his arm, he called 911. At the hospital, doctors discovered he had a 99 percent blockage in one of his coronary arteries. They inserted a stent, a mesh tube that is placed temporarily inside a blood vessel, canal or duct to aid in healing or to relieve an obstruction. "I really didn't see this coming," he said.
A slender and seemingly fit guy, Dan said he didn't realize his family history of heart disease put him at an increased risk.
"My father had two stents inserted in his early 40s and both of my grandfathers suffered heart attacks as young men," he said.
Dr. Baddi says family history is definitely a consideration when assessing heart disease risk. He also says other conditions, such as hypertension, elevated cholesterol and diabetes increase a person's risk of developing heart disease, no matter the age.
"It's very important to listen to your body and talk openly with your doctor if something feels off."
The Centers for Disease Control and Prevention also points to obesity, lack of exercise, poor diet and smoking as other factors that people can control to help decrease their heart health risks.
Thankfully today, Dan is doing well and recently ran the Shamrock Shuffle with the surgeon who helped save his life. He says he's also adopted other good lifestyle habits to help keep his heart healthy.
Dr. Baddi says making healthy lifestyle choices is important. "Watch your weight, exercise, eat right, and quit smoking," he says. "It takes a carefully constructed change in lifestyle to help keep your heart beating strong."
Other health experts say, ironically, sometimes the tragic news of a sudden and unexpected death–of someone so seemingly full of life, like Gandolfini–can motivate many to make importance life-saving health choices.
Related Posts
Comments
About the Author
health enews staff is a group of experienced writers from our Advocate Aurora Health sites, which also includes freelance or intern writers.