Overcoming a rare voice disorder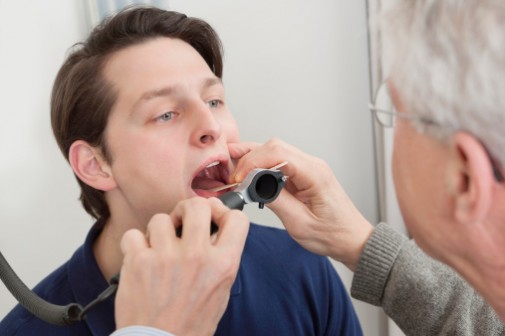 These days, Botox is more than a wrinkle reducer. Injections of the cosmetic botulinum toxin are also being used to treat a rare voice disorder, called spasmodic dysphonia. This condition has affected celebrities like Robert F. Kennedy, Jr. and Scott Adams, the creator of "Dilbert."
Spasmodic dysphonia is a neurological disorder, affecting nearly 50,000 people in North America, according to the National Spasmodic Dysphonia Association (NSDA), in which the muscles of the larynx involuntarily spasm. This causes the voice to sound gravelly, crackle, sound breathy or drop out completely while speaking.
Because of its rarity, the NSDA reports that people with dysphonia are often untreated and go their whole lives with broken sentences and quizzical looks from others.
"The vocal folds are pressed together, periodically cutting off words or giving the voice a constant strained or strangled quality," says Dr. Robert Bastian, an otolaryngologist at Advocate Good Samaritan Hospital in Downers Grove, Ill.
Fortunately, there is a treatment that reduces the spasms and helps the larynx relax, he says. While not offering a complete cure, it helps people affected by this disorder speak without fear of losing control of their voice.
The treatment, used by Dr. Bastian, is an injection of botulinum toxin into the throat. These injections work to relax the muscles of the larynx and thereby minimize the spasms and their impact on the voice. However, patients must receive injections, on average, every four months, he says.
"Spasmodic dysphonia almost always seems to adapt to permanent treatments and reassert itself," Dr. Bastian says. "But with the Botox injections, the disorder appears to be more bewildered by the fluctuating effects, as if they present a moving target."
Often known as the voice box, the larynx's job is threefold: breathing, protecting the trachea by closing during swallowing and facilitating cough for lung health, and voicing. However, spasmodic dysphonia can make the larynx's seemingly easy job of producing voice nearly impossible, he says.
Because the larynx's tasks are done without a second thought, it is easy to take this tiny organ for granted. If you are questioning maybe your shaky voice is something more than a sore throat, Dr. Bastian recommends you speak with your physician.
Related Posts
Comments
About the Author
health enews staff is a group of experienced writers from our Advocate Aurora Health sites, which also includes freelance or intern writers.