3 key ways to keep MRSA at bay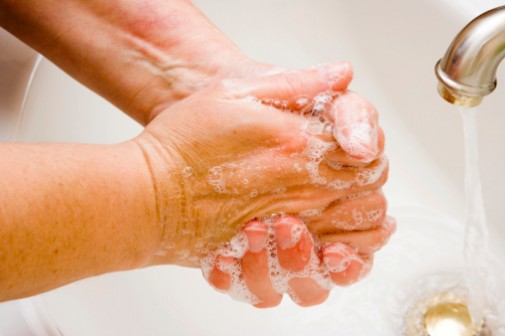 The August announcement from the Tampa Bay Buccaneers regarding the MRSA outbreak affecting two teammates has brought more attention to this potentially dangerous staph infection, which is resistant to certain antibiotics.
MRSA stands for Methicillin-resistant Staphylococcus aureus. According to the Centers for Disease Control and Prevention (CDC), most MRSA infections are skin infections that may appear as pustules or boils, which often are red, swollen, painful or have pus or other drainage. These skin infections commonly occur at sites of visible skin trauma, such as cuts and abrasions, and areas of the body covered by hair.
MRSA is most often spread to others by contaminated hands. The infection can also rub off the skin of an infected person onto the skin of another person when the two individuals make skin-to-skin contact.
"To decrease the spread of MRSA, people need to practice proper hand hygiene with soap and water or use an alcohol-based hand rub," says Jean Watson, infection control professional at Advocate South Suburban Hospital in Hazel Crest, Ill. "Studies have shown that thoroughly and correctly washing hands is more effective than even isolation in preventing MRSA infection."
The CDC also recommends the following for personal protection:
Keep cuts and scrapes clean and covered with a bandage until healed
Avoid contact with other people's wounds or bandages
 Avoid sharing personal items such as towels or razors
Watson urges those with a suspected skin infection to see their primary care physician immediately for proper treatment.
"Do not attempt to treat a MRSA skin infection by yourself by popping, draining or using disinfectants on the area," she says. "Doing these things can worsen the infection or spread it to others."
There have been increasing numbers of reports of outbreaks of MRSA in athletes due to the skin contact that can take place in practices, locker rooms, training facilities and gyms.
Tampa Bay Buccaneers guard Carl Nicks and kicker Lawrence Tynes are being treated for MRSA infections. Team training facilities were sanitized in order to prevent the spread of MRSA among other team members.
Disinfectants effective against staph are most likely also effective against MRSA. These products are readily available in most retail outlets. Check the disinfectant product's label, most manufacturers provide a list of germs on their label that their product can destroy.
"It is highly important for people with suspected MRSA to see their physician," urges Watson. "If you are diagnosed with MRSA, your physician will report your case to the CDC. The CDC needs to track and follow diagnosed cases in order to reduce cases from spreading in the community."
Related Posts
Comments
About the Author
health enews staff is a group of experienced writers from our Advocate Health Care and Aurora Health Care sites, which also includes freelance or intern writers.