Cord blood banks offer life-saving benefits for babies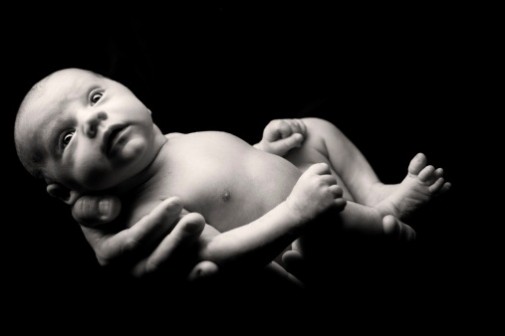 Cord blood stem cells pack a powerful punch. Cord blood, short for placental or umbilical cord blood, contains normal elements such as red and white blood cells, platelets and plasma. But it's also teeming with blood-forming stem cells, which can replace the cells of other tissue such as nerve and heart cells or serve as an alternative to bone marrow.
"The importance is not in the cell itself, but in the potential of the cell," explains Dr. Melissa Miller-Carter, who specializes in obstetrics and gynecology at Advocate Sherman Hospital in Elgin, Ill. "Stem cells have the ability to develop into any specific type of cell (for example, liver, heart or blood). In the adult, stem cells are from the bone marrow, which offers similar cells, but the 'newness' of the infant provides the most flexible type of cell."
By banking a newborn's umbilical cord blood, your child or even other family members have access to potentially lifesaving material for the future, she says.
"With regard to banking, these cells are specifically unique to your infant. No two infants have the same type of stem cells. These cells have been discovered to treat diseases ranging from cancer to metabolic disturbance," Dr. Miller-Carter says.
There are more clinical trials underway to determine if stem cells can treat other diseases such as autism and cerebral palsy among other conditions, she adds.
Currently, cord blood stem cells are largely used in transplants to help treat and repair damaged immune and blood systems. According to the Cord Blood Registry, they've already been used in the treatment of more than 80 diseases, including cancers and genetic disorders.
Cord blood collection occurs immediately after birth. After the umbilical cord has been cut, the remaining cord blood is collected using a collection kit provided to the parent, then it's shipped to a laboratory where it's tested, prepared and frozen for storage.
"Cord blood is easy to obtain, and until banking/donation was made available to the public, the umbilical cord and placenta was a form of medical waste.  Removing this blood has no immediate effect on mom or child, and the cells remain viable for extended periods of time, which is also a benefit in that their use is not time-limited," Dr. Miller-Carter says.
Two types of cord blood banks exist: public banks and private banks. According to ParentsGuideCordBlood.org, public banks offer a free service where donated cord blood is collected and used by anyone who needs it.
The blood is listed in a registry by tissue type, and the donor remains anonymous. Private banks, on the other hand, involve fees for storage and processing, and store cord blood for personal family use. Until the child becomes an adult, the parents have custody of the cord blood. Those with a family history of disease sometimes choose this option.
All cord blood banks are regulated by the U.S. Food and Drug Administration (FDA), which developed standards on cord blood collecting and storage.
"I recommend both cord banking and/or donation to all of my patients," Dr. Miller-Carter says.
She also explains to her patients that it's not a medical necessity nor will it change any care they are given during the pre-birth and labor process.
"I encourage parents to read the literature and if desired, contact the companies directly to determine if banking/donation is right for them," she says. "There is a shortage of cord blood within the minority population so I definitely encourage minority families to consider the option."
If you're interested in donating to a public cord bank, you'll be required to meet certain guidelines. To find out if you're eligible to donate, contact the Cord Blood Bank in Illinois at 877.448.2673.
Related Posts
Comments
About the Author
health enews staff is a group of experienced writers from our Advocate Health Care and Aurora Health Care sites, which also includes freelance or intern writers.