7 lifestyle habits = Amazing health benefits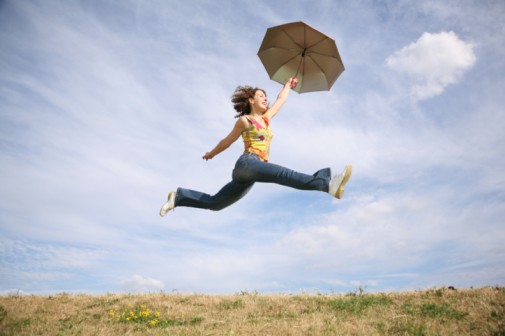 You don't have to believe in the lucky number seven to get the life-saving benefits of the seven healthy habits highlighted in a recent study from the American Heart Association, published in the journal Circulation.
According to a group of heart experts, adopting certain specific behaviors can significantly help you reduce the risk of heart disease and cancer. Even though many of the tips in the report may not be surprising, you may find it shocking to learn just how much of a positive impact incorporating all seven factors can have on your health.
The Answer
According to researchers, you can reduce the risk of developing cancer by more than 50 percent. How is this possible, you may ask? One of the lead authors of the study said in a statement that it's the adherence to all seven of the goals, as a whole, that provides such a positive health boost.
In fact, researchers found the benefits to be cumulative, with the cancer risk declining for each additional recommendation that was followed.
What are the seven healthy habits?
No smoking.
Stay physically active.
Eat a healthful diet.
Maintain a healthy weight.
Keep your cholesterol under control.
Keep your blood pressure at good levels.
Keep your blood sugar in check.
Study Snapshot
Researchers collected data from more than 13,000 men and women from four different communities dating back to 1987.
At the beginning of the study, participants were asked about their lifestyle choices as well as any healthy habits they regularly followed. Fast forward 20 years later, and almost 3,000 of the original participants had developed cancer—mostly prostate, lung, breast, and colon or rectal cancer.
But researchers discovered that those participants who followed six or seven of the healthy habits saw a 51 percent lower risk of cancer than those who didn't.
Participants, who followed at least four factors, saw a 33 percent lower risk for cancer. And there was a 21 percent lower risk for those who followed just one or two of the seven factors.
Additionally, researchers noted that participants who didn't smoke saw an even more significant correlation between the reduced risks for heart disease and cancer.
Researchers hope these findings will motivate more people to adopt healthier lifestyle choices.
And Dr. Tony Hampton, primary care physician with Advocate Medical Group in Chicago, says the news also arms physicians with new information to help motivate patients too.
"Because we are partners with our patients on their journey to better health, this information helps strengthen our efforts to encourage our patients to take the preventative steps they need to live healthy and happy."
Related Posts
Comments
About the Author
health enews staff is a group of experienced writers from our Advocate Health Care and Aurora Health Care sites, which also includes freelance or intern writers.