Should doctors focus more on preventing heart disease?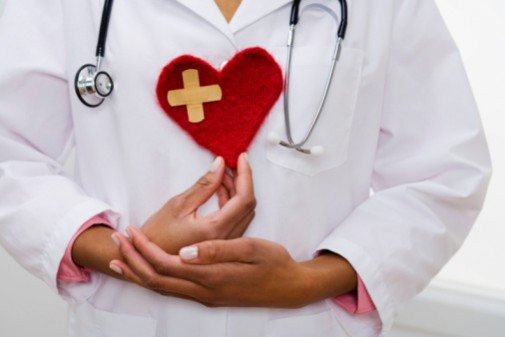 The American Heart Association (AHA), is urging doctors to focus on a preventive approach, rather than a treatment-based one, to help patients. By 2020, the organization's goal is to improve the heart health of all Americans and reduce death by heart disease and stroke by 20 percent.
According to the AHA statement released in the journal Circulation, doctors need to be more proactive in helping patients to change their unhealthy behaviors, such as lack of physical activity, poor diet and smoking. Instead of focusing solely on treating physical biomarkers of heart disease risk such as high blood pressure and high cholesterol, the AHA wants doctors to focus on preventive measures.
"Prevention has been a long-standing, proven strategy to significantly decrease possibility of a patient developing heart disease and other medical problems in the future," says Dr. Maciej Malinski, cardiologist on the medical staff at Advocate Sherman Hospital in Elgin, Ill. "Even for people who have heart disease, preventive measures, such as regular physical activity and eating a nutritious diet, significantly decrease probability of death from cardiovascular problems or experiencing recurrent cardiac events."
With more than 80 percent of adults having a source of regular health care services, the AHA believes doctors play a vital role in transforming societal behaviors. According to the statement, "Most individuals trust their provider's advice, and the patient-provider relationship is longitudinal, which enables follow-up over an extended period of time."
Dr. Malinski acknowledges that doctors are more focused on treating diseases through medical procedures and prescribing medications than preventive measures. However, due to time constraints, it's often not possible for doctors to talk extensively with patients about exercise and nutrition.
"I think that patients have an expectation when they visit the doctor that the focus will be on treatment," Dr. Malinski says. "We live in a society where people want quick fixes for things. They want to lose weight, but they don't want to exercise regularly. We have to change habits, which are often very difficult for people to break."
According to Dr. Malinski, a majority of the heart problems he treats are caused by lifestyle, not family history of the disease. "I always tell my patients that they are in control of their cardiovascular health because they control what they eat, how often they go to the doctor and how much they exercise," Dr. Malinski says. "By making these changes, they can reduce their chances of experiencing a cardiovascular event by almost 30 percent."
While Dr. Malinski agrees with the AHA's stance on the importance of changing unhealthy lifestyle habits, he believes the organization should direct its efforts at society as a whole.
"We need to teach our children healthy habits early on so they make healthier choices into adulthood," Dr. Malinski says. "This is a greater societal problem that needs to start with larger-scale health interventions."
Related Posts
Comments
About the Author
health enews staff is a group of experienced writers from our Advocate Aurora Health sites, which also includes freelance or intern writers.