How to maximize your caffeine buzz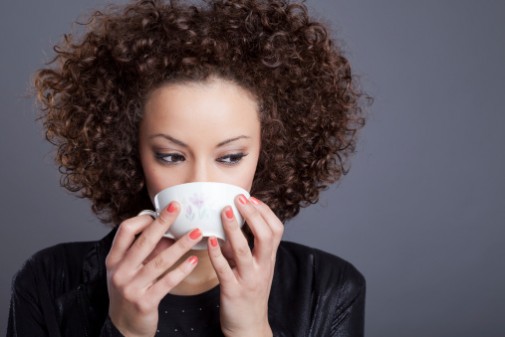 Many people start their day with a cup of "Joe." And according to statistics that's nearly 54 percent of Americans over 18.
Now neuroscientists are saying that there may actually be an ideal time to drink your coffee to get the best effect.
Neuroscientist, Steven Miller, of the Uniformed Services University of Health Sciences in Maryland, recently has released his findings on his blog, recommending that waiting until mid-morning to drink your coffee may be best.
Caffeine works together with cortisol, a hormone that controls a person's internal clock and makes you alert. Miller says that levels of cortisol are naturally high right when you wake up and stay that way for about an hour, with the highest time being between 8 and 9 a.m.
So with that, he says, the ideal time to sip your caffeine is between 9:30 a.m. and 11:30 a.m. Miller proposes that this time is best because of a person's cortisol production. He says that when people drink coffee during the peak cortisol time they may actually be building up a tolerance for the caffeine and won't have much of an effect.
"If we are drinking caffeine at a time when your cortisol concentration in the blood is at its peak, you probably should not be drinking it," Miller wrote on his blog. "One of the key principles of pharmacology is use a drug when it is needed. Otherwise, we can develop tolerance to a drug administered at the same dose."
He says that so in these cases, those people who have developed a tolerance may explain why people add that extra shot of espresso to their cup.
He adds that people may differ on their highest cortisol time as those who are early risers may see other effects.
Related Posts
Comments
About the Author
Sarah Scroggins, health enews contributor, is the director of social media at Advocate Health Care and Aurora Health Care. She has a BA and MA in Communications. When not on social media, she loves reading a good book (or audiobook), watching the latest Netflix series and teaching a college night class.