Keep the germs at bay this holiday season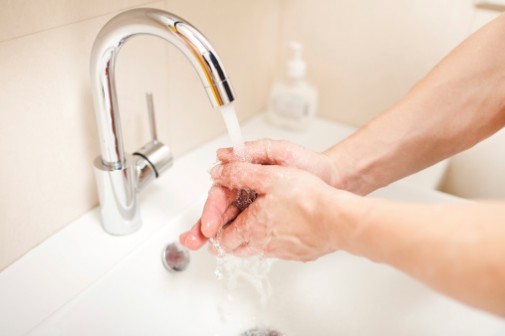 The holidays mean making frequent visits to stores and shopping malls, riding the bus and rails often, and attending family parties and community events. So what can you do to keep germ-free this holiday season?
Donna Currie, the director of clinical outcomes at Advocate Health Care in Downers Grove, Ill., said that especially during the holidays, the time we most want to avoid the cold or flu at all costs, hand hygiene should be a top priority.
She noted that people should wash their hands frequently, including before and after preparing food, before eating, after using the toilet, after blowing your nose, after coming in contact with sick people and after interacting with animals.
"All of these times to wash your hands are even more vital when out in large crowds," Currie says.
Here are three quick tips about hand-washing from the Association for Professionals in Infection Control and Epidemiology:
Clean your hands often
Follow proper hand-washing techniques
If you don't have soap and water, use hand sanitizer that is alcohol-based (at least 60 percent alcohol)
The Centers for Disease Control and Prevention say that keeping your hands clean with better hand hygiene is one of the greatest ways to avoid getting sick and spreading germs. The CDC reports that many diseases and conditions are spread by not washing hands with soap and clean, running water.
"To stay germ-free this holiday season, the best advice is to wash your hands whenever possible," Currie says.
Related Posts
Comments
About the Author
Sarah Scroggins, health enews contributor, is the director of social media at Advocate Health Care and Aurora Health Care. She has a BA and MA in Communications. When not on social media, she loves reading a good book (or audiobook), watching the latest Netflix series and teaching a college night class.