AAP warns of foodborne illness from raw milk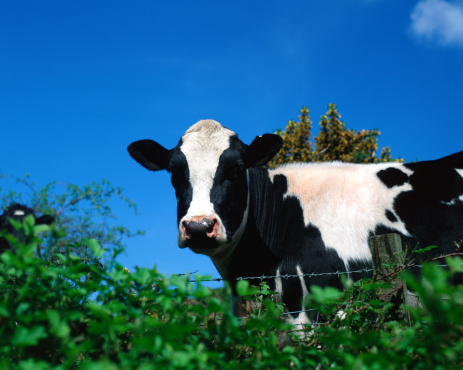 Pregnant women, infants and children should stay away from raw, unpasteurized milk, the nation's largest group of pediatricians said Monday.
In a policy statement published by the American Academy of Pediatrics (AAP) in the journal Pediatrics, the group advises against the consumption of pasteurized milk and dairy products, going so far as to support a U.S. ban on the sale of raw milk overall.
Raw dairy is milk taken directly from cows, goats and sheep that doesn't go through the pasteurization process to kill harmful bacteria. Pasteurizing heats milk to at least 161 degrees Fahrenheit for more than 15 seconds, then rapidly cooling it. This process is used for an estimated 99 to 97 percent of dairy products in the U.S., the AAP says.
Prior to the adoption of wide-spread pasteurization in the 1920s, people were routinely affected by bacteria harbored in the milk that caused serious illness, including tuberculosis, diphtheria, listeriosis and E. coli enteritis, which caused serious illness and even death. According to the U.S. Centers for Disease Control and Prevention (CDC) 148 cases of illness linked to raw milk were reported from 1998 to 2011.
According to Dr. James Malow, infection control specialist at Advocate Illinois Masonic Medical Center in Chicago, infants, young children and pregnant women are particularly at risk for such food borne illnesses due to a suppressed immune system. In addition, anyone with a suppressed immune system, such as anyone undergoing chemotherapy treatment for cancer, should take the same precautions.
"There is absolutely no scientific data to show that raw milk has any health benefit," Dr. Malow says, answering claims by some that unpasteurized milk might protect children from developing some chronic conditions, such as allergies and asthma. "But there is significant risk, particularly to those who are immune-suppressed. The bottom line is that it's an unhealthy, unnecessary risk."
Dr. Malow points out that the CDC has reported that unpasteurized milk is 150 times more likely to cause food borne illness and results in 13 times more hospitalizations than illness caused by pasteurized milk products.
"And this applies not just to the milk itself, but to all milk products made with unpasteurized milk," he says. "Cheese, yogurt and ice cream made with raw milk all pose an excessive health risk and should be avoided."
Related Posts
Comments
About the Author
health enews staff is a group of experienced writers from our Advocate Aurora Health sites, which also includes freelance or intern writers.