6 ways to live medication-free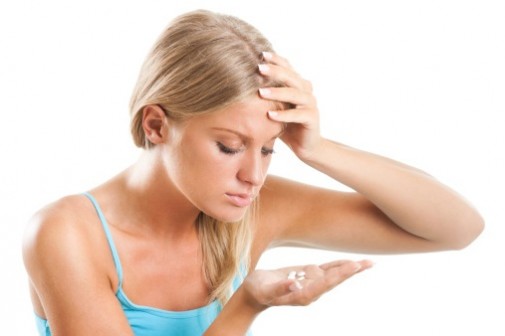 Prescription drug use is on the rise. According to a report published by the Kaiser Family Foundation, the number of prescriptions filled each year increased 30 percent between 1999 and 2009. The report also says the average American fills 12 prescriptions per year.
While prescription drugs can be helpful and life-saving, a growing number of people avoid taking prescriptions whenever possible. And with the overuse of antibiotics and risks of side effects, severe allergies, and drug interactions, there are good reasons to limit prescriptions when it's safe to do so. But what if you want to live a medication-free life? Is it possible to be healthy and live a long life without the aid of prescription drugs?
It may be—if you start young, make healthy lifestyle choices and focus on prevention.
Dr. Tony Hampton, a primary care physician with Advocate Medical Group in Chicago, recommends the following ways to live a healthy, natural life:
Eat a healthy, balanced diet. When it comes to our diet, most of us know what to do, but we find doing it easier said than done. If you want to stay healthy without medications, eating well is one of the best, most important ways to do that. Focus on whole, unprocessed foods. These include fresh vegetables and fruits; nuts; eggs; lean, grass-fed meats; grains; and beans. And stay away from chemicals too. Although you can splurge on treats sometimes, avoid processed foods, including processed sugar and sugar substitutes, most of the time. Also stay away from saturated fats and transfats.
Exercise. A healthy diet is important, but so is a comprehensive exercise program. Ideally, you should get some form of exercise every day, especially if you have a sedentary job. Talk with your doctor about how to fit a well-rounded exercise program into your life. You will need to get aerobic exercise along with strength training and core strengthening exercises. And if you can, include high-intensity activities as well.  
Take steps to reduce stress. The negative effects of stress, even "good stress," are well known throughout the medical world. Stress can lead to and exacerbate a long list of health conditions. You can eat right and exercise, but if you don't address your mental and emotional health, you will never experience optimal health. Every one of us, even those who don't realize it, is affected by stress. But it can be managed. Find the stress reduction techniques that work for you. Yoga, meditation, talk therapy, massage, prayer and spirituality, social support, getting outside and participating in some forms of exercise can go a long way toward combating stress.
Avoid toxins, pollutants and chemicals: There are toxins and pollutants all around us, so avoiding them may be nearly impossible. But if you want to treat your body the best you can, try to stay away from things like toxic household cleaners, bug sprays, pesticides, air fresheners, soaps and more. There are a number of nontoxic alternatives available on the market for household items. Also, if you can, stay away from heavily polluted areas, and have your water supply and your home checked for toxins. 
Get some vitamin D. There are two somewhat conflicting schools of thought about the sun. Some experts say that any sun exposure without sunscreen is dangerous and should be avoided, while others say that we should spend at least a few minutes outside in the sun without sunscreen to make sure we get the much-needed vitamin D the sun provides. If sun exposure is not an option for you, talk with your doctor about taking vitamin D supplements. 
Get high-quality omega-3 fatty acids: Experts say that it's important to longevity that you consume animal-based omega-3 fats. Some believe that it's the predominant reason Japanese people live longer than any other group. Talk with your doctor to find out whether you should take omega-3 supplements, and if so, which type and how much.
Related Posts
Comments
About the Author
health enews staff is a group of experienced writers from our Advocate Health Care and Aurora Health Care sites, which also includes freelance or intern writers.