Is your athlete at risk for overuse injuries?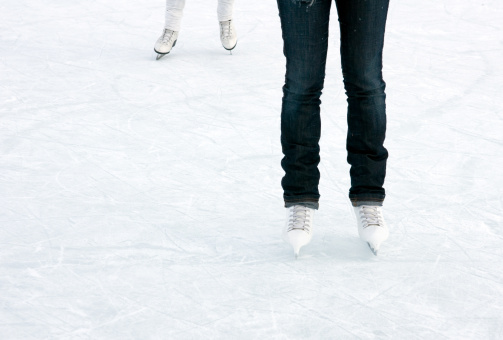 Watching the Olympic Games starting at an early age can be a real motivator for many young athletes. Today, an increasing number of children and adolescents are choosing to specialize in one sport as opposed to participating in multiple sports.
And to reach elite level skills, kids are participating in high intensity training year round. But can this type of training lead to overuse injury and burnout?
According to a recent position statement from the American Medical Society for Sports Medicine, young athletes who train extensively in a single sport have an increased risk for overuse injuries.
Dr. David Lessman, a pediatric sports medicine physician at Advocate Children's Hospital in Park Ridge, Ill., says that repetitive, excessive training can put too much stress, particularly, on a teenager's musculoskeletal system.
"Young athletes are at highest risk for injury during times of rapid growth," he says. "Overuse injuries can even threaten future sports participation all together."
Dr. Lessman says he has seen many children and adolescents with overuse injuries.
"These young athletes are trying to do too much, too fast, with not enough rest," he says. "Diversified training in multiple sports can help develop important skills as well as to avoid injury."
Dr. Lessman says that some specialization may be necessary in sports such as figure skating, gymnastics and swimming/diving that require elite-level competition prior to full maturation.
Dr. Lessman recommends the following five tips for parents and athletes:
Get your teenager a physical exam to assess his or her readiness for sports and to identify any previous injuries.
Limit high intensity training, particularly when it involves repetitive motion.
See that your adolescent takes advantage of pre-season conditioning programs.
Put an emphasis on skill development, rather than just on competition and winning.
If an overuse injury is diagnosed, work with your child's physician and coaches to ensure there is a strategy to avoid further injury.
Dr. Lessman adds that stress to succeed also can cause a young athlete to burnout and quit a sport that he or she previously enjoyed. Research suggests some athletes may pull out of sports all together, because of the stress caused by overtraining and overreaching.
Related Posts
Comments
About the Author
Evonne Woloshyn, health enews contributor, is director of public affairs at Advocate Children's Hospital. Evonne began her career as an anchor and reporter in broadcast news. Over the past 20 years, she has worked in health care marketing in both Ohio and Illinois. Evonne loves to travel, spend time with family and is an avid Pittsburgh Steelers fan!