Long-term effects of bullying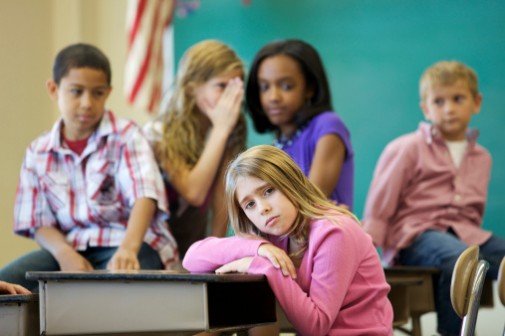 With bullying being in the spotlight time and time again, a new study takes a look at the lasting negative health effects it has on kids in their teen years.
The study, published in the journal Pediatrics, is the first of its type to look at the longevity of bullying and its severe effect on mental and physical health.
Researchers from Boston Children's Hospital found that kids who were bullied for a significant period of time had multiple health issues into their late teen years. They questioned more than 4,200 students from grades five to ten, asking them periodically about their interactions with bullies, along with their mental and physical health.
The study was divided into four sets of kids that included those who had never been bullied, kids who have been bullied in the past but not currently, kids who are currently being bullied and those that have been bullied in past and present times.
Researchers found that overwhelmingly those who have been bullied consistently had the worst mental health issues including depression and other physical ailments.
In comparison, 6.5 percent of kids who said they have not experienced bullying had a poor mental health status. Those that have been constantly bullied made up 44.6 percent of the group to have their health severely affected by the bullying. 
"Our research shows that long-term bullying has a serious impact on a person's overall health, and its negative effects can accumulate and worsen with time," said Dr. Laura Bogart, lead author of the study, in a Boston Children's Hospital press release. "It supports the idea that we need more bullying intervention programs, because the sooner we stop a child's bullying, the less likely it is to have a lasting, damaging effect on her health down the road." 
Researchers suggest for parents to make themselves aware of the signs of bullying to help put a stop to it before it becomes an ongoing issue. 
Bogart said that "while knowing the signs and cycles of bullying are important, there is still much work to be done to make anti-bullying efforts more effective."
Related Posts
Comments
About the Author
Sarah Scroggins, health enews contributor, is the director of social media at Advocate Health Care and Aurora Health Care. She has a BA and MA in Communications. When not on social media, she loves reading a good book (or audiobook), watching the latest Netflix series and teaching a college night class.