A sinus surgery pre-op tale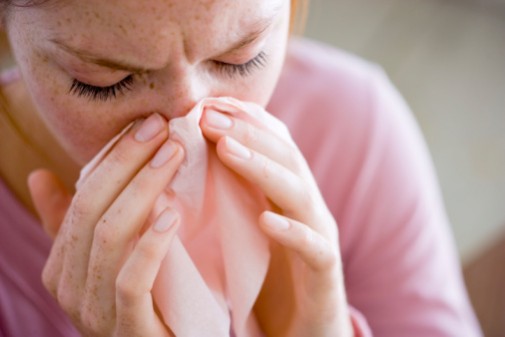 I've been ready to cut off my nose to spite my face. Sinus infections, facial pain, difficulty breathing and even tooth/jaw pain have put me over the edge.
Nearly 18 years ago I was a having a very difficult time breathing from my nose. I suffer from chronic sinusitis and allergies. I was urged by my regular physician to see an ear, nose and throat (ENT) specialist. It was upon seeing this ENT that I first learned that I had nasal polyps.
Nasal polyps are growths of inflamed tissue. For me, they were causing chronic sinus infections, the facial pain and headaches. We tried to shrink them with oral steroids, nasal sprays and antibiotics, but nothing worked. I needed surgery to remove them.
Surgery itself was welcomed if it meant I was able to get back to a healthy routine again. However, the surgery recovery was not an easy one. Dealing with the drainage from the surgery was giving me an upset stomach. My nose was packed and I had to follow-up with the physician every few days to have my nose cleaned and checked. The cleaning process was uncomfortable.
The best way I can describe it is that it felt like my brain was being sucked out of my nose. The good news was that once I was healed, I felt much better. The bad news is that the surgery-fix only lasted for five years and I found myself back at the ENT and learning that the polyps came back.
A second surgery was not on my priority list but I knew I had to suffer through the recovery process in order to get some relief in the end. The second surgery was a similar process and I vowed at the end that I would never have sinus surgery again!
Well…here I am 12 years later and in need of a third sinus surgery. Not only are the polyps back with a vengeance but I also have a deviated septum. The facial pain has become intolerable. I have broken my vow and decided to have the surgery again.
This time, I am switching to a new doctor, Dr. Jay Dutton, an ENT on staff at Advocate South Suburban Hospital in Hazel Crest, Ill. I have all confidence in him that he is doing all he can do to make this a permanent fix, although I know there are no guarantees.
Polyps find my sinuses to be a great living space. I just hope this time those polyps take their eviction notice seriously. I will keep you posted in my next blog on the results.
Related Posts
Comments
About the Author
health enews staff is a group of experienced writers from our Advocate Health Care and Aurora Health Care sites, which also includes freelance or intern writers.