CDC report shines light on antibiotic overuse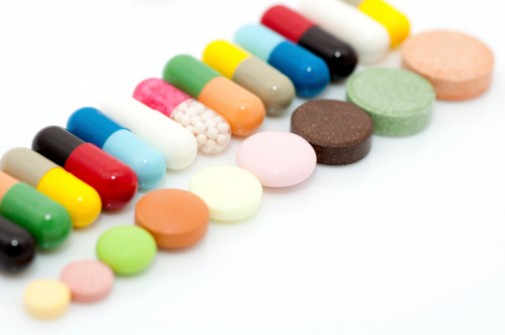 The Illinois Department of Public Health (IDPH) is doing its part to combat what it calls "antibiotic overuse and misuse." Yesterday, the Centers for Disease Control and Prevention (CDC) released a report to draw new attention to the public health threat of antibiotic resistance and associated "superbugs."
"For years IDPH has been tracking superbugs like MRSA (Methicillin-resistant Staphylococcus aureus) and C. difficile (Clostridium difficile), and helping hospitals and nursing homes prevent the spread of these bacteria," said IDPH Director Dr. LaMar Hasbrouck in a news release. "Now, in addition to stopping the spread of superbugs, IDPH is working with facilities to prevent the misuse and overuse of antibiotics, which contribute to antibiotic resistance and the increase of deadly superbugs."
Just how much of a danger does antibiotic overuse pose?
According to the CDC, patients receiving powerful antibiotics that treat a broad range of infections are up to 3 times more likely to get another infection from an even more resistant germ. And while antibiotics can save lives, they can also put patients at risk for a Clostridium difficile infection, deadly diarrhea that causes at least 250,000 infections and 14,000 deaths each year in hospitalized patients. Further, decreasing the use of antibiotics that most often lead to C. difficile infection by 30 percent (this is 5 percent of overall antibiotic use) could lead to 26 percent fewer of these deadly diarrheal infections.
IDPH believes it's the way in promoting appropriate antibiotic use across health care settings. Efforts last year included:
Assisting 18 Illinois hospitals in developing an electronic means to report hospital antibiotic use data as part of a CDC pilot project, and continuing to work with some of those hospitals to identify areas of misuse and quality improvement;
Convening a statewide summit to engage hospitals, long-term care facilities and other health care professionals in talking about how to promote judicious antibiotic use;
Assessing what Illinois long-term care facilities were doing to improve prescribing and use of antibiotics and identifying what challenges they face;
In partnership with the state's Quality Improvement Organization, hosting monthly webinars for health care professionals focused on antibiotic use and prevention of health care-associated infections.
What can you do to help cut down on antibiotic overuse?
Most importantly, experts recommend that you use antibiotics properly. If you are sick, do not demand antibiotics from your doctor or take antibiotics that were not prescribed to you directly for your specific illness. When taking antibiotics, do not skip doses, and make sure to follow the directions about dose and duration from your doctor.
"Patients need to understand that antibiotics are appropriate only to treat bacterial infections—not viral infections," says Dr. Jennifer DeBruler, a physician with Advocate Medical Group. "You need to make sure you see your physician first to confirm if what you have requires antibiotic treatment, or just rest and over-the-counter medications to relieve symptoms."
Related Posts
Comments
About the Author
health enews staff is a group of experienced writers from our Advocate Aurora Health sites, which also includes freelance or intern writers.