Is there such a thing as too much healthy eating?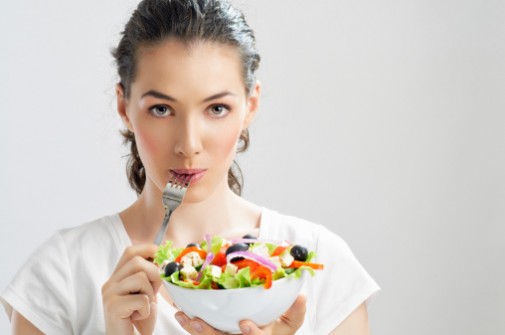 Can you have too much of a good thing? When it comes to healthy eating, the answer might be yes.
We all know that a healthy diet is important for preventing diseases and helps us have enough energy every day, but for individuals suffering from a condition known as orthorexia, healthy eating can become unhealthy.
Orthorexia is an obsession with healthy eating that can lead to individuals severely limiting the foods they will eat. Although orthorexia is not a clinical term, and it has not been officially defined as a mental disorder, left untreated, experts say, the condition can cause serious health problems including malnutrition, cardiac complications and in extreme situations, death.
"A major difference between orthorexia and anorexia is that for those suffering from orthorexia, achieving and maintaining an ideal weight is not one of the symptoms," explains Dr. Jan Remer-Osborn, a clinical neuropsychologist at Advocate Good Samaritan Hospital in Downers Grove, Ill. "Rather, orthorexia is an obsession with both defining and maintaining a 'perfect' dietary regimen."
Just because someone follows a healthy diet does not mean they are orthorexic, she says.
So how can you tell if you or a friend or family member is displaying signs of orthorexia? Dr. Remer-Osborn says to look for these changes in behavior:
Obsessive concern regarding the effect of food choices on health
Guilt for not adhering to strict diet
Spending an inordinate amount of time thinking about food
Avoidance of daily activities and responsibilities to follow diet
Fear of eating away from home or eating food prepared by others
Increased anxiety, depression or mood swings
Feeling increased self-esteem when eating the "right foods" while criticizing others who do not follow the same diet
It is important for everyone, regardless of whether they are suffering from orthorexia, to have a healthy relationship with food.
"A healthy relationship with food looks at food as a source of energy and fuel for the day," Dr. Remer-Osborn says. "Having a well-rounded life with many interests helps put food in its appropriate perspective. We should eat to live, not live to eat."
If you or a loved one are experiencing any signs of orthorexia or have questions, Dr. Remer-Osborn says it's important to contact a primary care physician who can provide resources to help you get on the path to a healthier life.
Related Posts
Comments
About the Author
health enews staff is a group of experienced writers from our Advocate Aurora Health sites, which also includes freelance or intern writers.