3 steps for winter skin recovery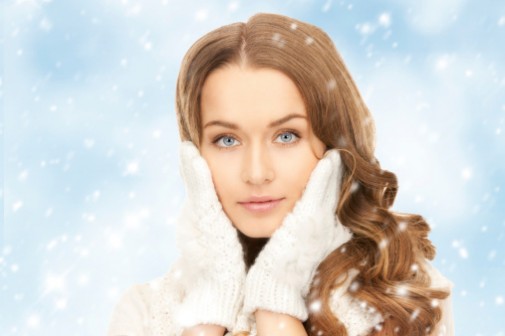 The freezing winter temperatures and Chicago's dark, dry days can take a drastic toll on your skin. But, according to dermatologists, you can make repairs before shedding the heavy layers come spring. 
"The cold, dry air makes many people's skin itch and lose its luster during our long winter months," says Dr. Mark Berk, dermatologist at Advocate Illinois Masonic Medical Center in Chicago. "When this happens, you may be tempted to exfoliate with abrasive scrubs and loofahs." 
But this might not be the best solution, Dr. Berk says. "If skin is already red and sensitive, physically exfoliating can be way too irritating and do more damage than good."
Instead, he recommends using chemical exfoliants to gently dissolve dead skin cells without the harsh scrubs. Chemical exfoliants are mild acid products, such as glycolic acid, salicylic acid and lactic acid, found in many popular over-the-counter skincare products.
These chemical exfoliants come in a great variety—cleansers, creams and chemical peels—that can be found in dozens of product lines in drugstores and high-end department stores and salons. Whether you decide to spend a little or a lot, Dr. Berk offers three important steps to get your skin in tip-top shape before the arrival of the first spring blossoms.
Preventing Problems
To prevent ashy, flaky winter skin and diminish the look of fine facial lines, products made with glycolic acid are the key. By gently breaking the bonds between cells, glycolic acid helps shed away dead skin. For sensitive skin areas, including the area around the eyes, use a cream containing lower levels of glycolic acid. Areas of the body with thicker skin, such as the arms and legs, can tolerate much higher concentrations of the ingredient. "Though you'll love the way your skin looks after using glycolic acid-based products, you may not like how it feels going on," Dr. Berk warns. "These products are acidic, so it's natural to feel a little stinging when you apply them—especially if there are small cuts in your skin from shaving."
Healing your skin
To smooth already rough elbowss, knees and heels, products containing salicylic acid should do the trick, Dr. Berk says. Like glycolic acids, these products chemically exfoliate the skin, leaving softer, healthier skin behind. 
In higher concentrations, usually available by prescription, salicylic acid can help smooth dry skin and treat other skin conditions. And, used as a daily facial moisturizer— available in department stores—it helps revitalize maturing skin. 
Moisturize, moisturize, moisturize
Dr. Berk says another common treatment for dry skin is lactic acid, which hydrates the skin in addition to helping dissolve away dead cells. The use of products containing lactic acid dates back to the days of Cleopatra, when sour milk was used on the face to impart a healthy glow.
Sold over the counter at many pharmacies, products containing lactic acid can help smooth away red, itchy bumps on the sides of the arms and repair cracked heels, he says.
Related Posts
Comments
About the Author
health enews staff is a group of experienced writers from our Advocate Health Care and Aurora Health Care sites, which also includes freelance or intern writers.