Colon cleanses: Beneficial for your health?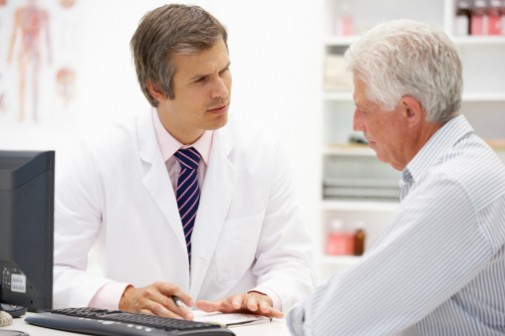 Thinking about trying a colon cleanse, but unsure if it's safe or beneficial for your colon health? 
health enews checked in with Dr. Joseph Losurdo, a gastroenterologist on staff at Advocate Sherman Hospital in Elgin, Ill., to uncover the truth about colon cleanses and what you need to know before trying one. 
Are colon cleanses a good way to remove toxins from your body?
Dr. Losurdo: It is not clear whether or not colon cleanses have any role in clearing toxins from the colon. There are very few studies on this subject. A majority of the toxins in the body are cleared by the liver and kidneys. Any toxins that reach the colon are detoxified by the normal bacteria that live in the colon while some are trapped by the mucous that is present in the colon and shed with the stool. People need to remember that if they do a colon cleanse, it will only remove stool and intestinal contents that are there presently. Colon cleanses do not have a lasting effect. 
Are colon cleanses safe?
Dr. Losurdo: Over-the-counter colon cleansers are not regulated by the FDA. There are a wide variety of colon cleansers, which include enemas, teas, herbal laxatives and chemical solutions. A "natural" colon cleanser is not necessarily safer than a chemical one. Just because something is natural does not make it safe. Although the occasional use of colon cleansers appear to be safe, you should check with your physician before using them. 
What are the side effects and health concerns associated with colon cleanses?
Dr. Losurdo: Colon cleanses should not be used if you have certain conditions, such as active diverticulitis, colitis, Crohn's disease, recent bowel surgery, congestive heart disease or heart failure and kidney disease, unless directed by your physician. Side effects of colon cleansing include, but are not limited to, the following: dehydration, kidney injury, gastrointestinal perforation, nutrient and medication malabsorption, nausea, vomiting and abdominal pain. Colon cleanses can also wash out normal colon bacteria that is necessary for bowel health. 
What precautions should be taken before and during a colon cleanse?
Dr. Losurdo: If you want to try a non-prescription colon cleanser, make sure to research the product for its safety. Keep hydrated during the day of cleansing and only do them on occasion. You should also stay near a bathroom after starting the colon cleanse. You should stop the colon cleanse immediately and contact your physician if you develop symptoms such as abdominal pain, rectal bleeding, fever, nausea, vomiting or dizziness. 
Can colon cleanses improve your health?
Dr. Losurdo: No studies exist that show colon cleanses improve overall health. However, a high-fiber diet will promote good bowel function and help to maintain colon health.
Related Posts
Comments
About the Author
health enews staff is a group of experienced writers from our Advocate Aurora Health sites, which also includes freelance or intern writers.