My post-sinus surgery update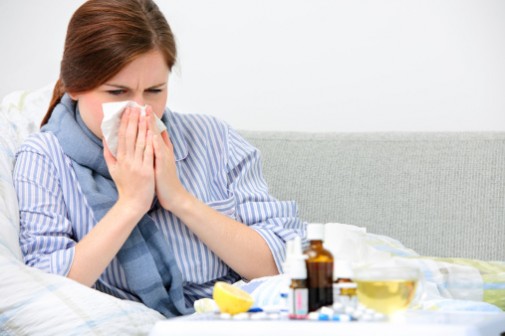 Over two weeks ago I posted my first blog as I was preparing for sinus surgery. I enjoyed reading the feedback as I was recovering and found some great advice and words of encouragement.
This was my third surgery on my sinuses. So I knew what I was in for. This time it was a little different. This surgery involved nasal septal reconstruction, bilateral submucous resection of turbinate bilateral…all fancy terms meaning I had a deviated septum fixed and polyps removed. This was the first surgery where I had my deviated septum repaired.
My recovery right after the surgery was difficult as I dealt with nausea. Eventually I was able to go home and that evening I felt good. I had just a little bit of pain and draining the day of and the day after surgery.
It wasn't until two days later that the headaches started. I dealt with migraine-like headaches for the next seven days. I slept a lot with my head elevated and took the pain medicine as directed.
I finally got some relief when I was able to do the sinus rinse. The best advice I can give after this surgery is to regularly use sinus sprays and start the sinus rinses as soon as you have doctor approval.
I have visited my physician, Dr. Jay Dutton, an ear, nose and throat doctor on staff at Advocate South Suburban Hospital in Hazel Crest, Ill, three times now for follow-up. My nose has been cleaned each time. I recalled that being a lot more painful the last two surgeries. My best description of it was feeling like your brains were being sucked out of your nose. Now I find it more of a relief as it gets rid of some of the pressure in my head. He said I am healing well and all looks good.
The other difference from my past two surgeries is that they did not pack my nose. Instead I had nasal stents placed to help keep my passages open. I will have the stents in my nose for two more weeks just to keep from swelling. I refuse to watch anything about their removal.
All in all, I'm doing OK. I won't say I'm jumping for joy yet but I'm definitely feeling better every day. Currently it feels like the same as having a sinus infection but I'm very hopeful that this will be the last time I am having that feeling.
To anyone considering sinus surgery, I will say a little bit of pain for a short period of time is worth it as long as I can breathe again. Even though I'm still healing I can already tell a great difference in how much better I'm breathing.
Related Posts
Comments
About the Author
health enews staff is a group of experienced writers from our Advocate Aurora Health sites, which also includes freelance or intern writers.