The gym: What gets you there?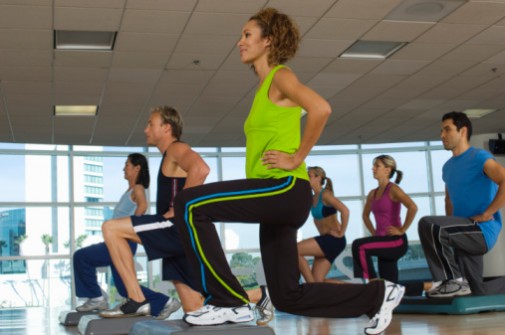 Size, location, membership dues…These are all things that tend to influence a person on where they spend their time and money when they exercise.
With about one in five Americans being a regular health club member, according to a 2014 trend report from the International Health and Racquet Club (IHRSA), finding ways to retain customers is a number one priority for fitness centers.
The report found that in the last couple of years, people have swapped large multi-use clubs with smaller gyms. Many franchised gyms boast low costs with minimal added features, like personal trainers, fitness classes and pools.
The IHRSA uncovered that price is the top cause that affects people's decision on memberships. 
"Cost remains the number one reason both men and women cancel their memberships or refrain from purchasing a membership at all," said Melissa Rodriguez, senior research manager for the IHRSA, in a statement.
With the rise of boutique studios specializing in particular areas and trendy workouts, like cycling, CrossFit, yoga and other classes, some experts believe people will continue to move away from large gyms and equipment.
"From a training perspective, we're going back to basics, away from more complex equipment," said Cedric X. Bryant, of the American Council on Exercise, in a statement to Reuters. "The simpler exercise approaches of popular trends like boot camp and CrossFit and High Intensity Interval Training require less space and less sophisticated equipment."
Bryant said to Reuters that he can see this trend only moving up due to the effectiveness of the workouts.
Some experts advise that with low-cost means limited space, usage and service.
Lori Lovell, director of the Good Samaritan Health and Wellness Center in Downers Grove, Ill., says that large fitness centers offer much more variety, space and specialized training for all fitness levels.
"From rehabilitation programs for heart patients to physical therapy to 'Mind and Body' classes, spin and healthy kids programs, we strive to accommodate what people need and want," Lovell says. "The variety also gives people a chance to test their strengths and try new things. Adding new and diverse exercise programs challenge a person's body to succeed in their fitness goals."
Lovell adds that with small centers and gyms, there are limited to no opportunities to grow.
"It can become extremely boring doing the same exercise over and over," she says. "We strive to keep fitness fun, exciting and fresh."
Related Posts
Comments
About the Author
Sarah Scroggins, health enews contributor, is the director of social media at Advocate Health Care and Aurora Health Care. She has a BA and MA in Communications. When not on social media, she loves reading a good book (or audiobook), watching the latest Netflix series and teaching a college night class.