Start colon cancer prevention before age 50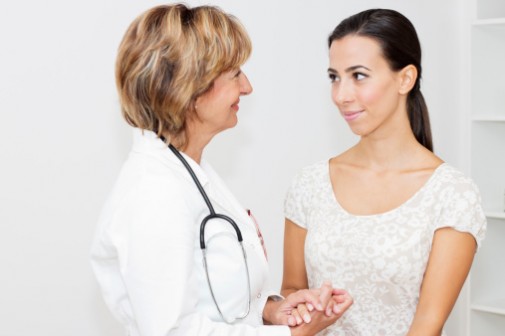 Only 10 percent of colon cancer diagnoses occur in people under the age of 50, according to the Colon Cancer Alliance. But that doesn't mean young people should put off thinking about their colon health. There are many steps to take today to keep yourself healthy in the future.
"Family history and genetics play a large role in your risk for colon cancer," says Dr. Joaquin Estrada, colon and rectal surgeon at Advocate Illinois Masonic Medical Center in Chicago. "But colon cancer can affect anyone at any time, so it's always best to take care of yourself and your family. At any age, you can lower your risk for colon cancer with simple lifestyle changes." 
Healthy foods, healthy colon
"Diet is a key component in colon health. Diets rich in fiber, fruits and vegetables help minimize the risk of colon cancer," says Dr. Estrada. "Foods that are high in fat are harder for the body to break down and that affects your entire digestive system." There are many ways to improve your diet, including incorporating new foods or finding ways to substitute healthier foods for less nutritious meals.
Limiting alcohol consumption and not using tobacco are also important steps to lower your risk for colon cancer, Dr. Estrada says. Both alcohol and tobacco have been linked to colon and rectal cancer.
"Bacteria in your colon and rectum can cause alcohol to become acetaldehyde, which has been shown to cause cancer," says Dr. Estrada. "And whether you're smoking or using other forms of tobacco, you are delivering carcinogens right into your colon, increasing your risk for cancer down the line."
Move your way to a healthy colon
"Staying physically active prevents a number of health problems, and exercise is especially important for colon health," says Dr. Estrada. A recent report by the Nurses' Health Study shows women who exercised decreased their risk for colon cancer by 50 percent. Researchers believe this lowered risk is correlated to reduced fat around the midsection.
The Centers for Disease Control and Prevention (CDC) recommend that adults engage in moderate-intensity physical activity for at least 30 minutes on five or more days a week or vigorous physical activity for at least 20 minutes on three or more days a week. If you're not currently active, Dr. Estrada recommends starting with simple changes, such as taking the stairs instead of the elevator, to gradually increase your physical activity. It may sound daunting, but there are even household chores that can burn calories.
Thinking about your health and potential risks for colon cancer at a young age will benefit you in the long run, Dr. Estrada says. "Colon cancer is preventable if patients are proactive about their health, talk with their doctor about any concerns and get the recommended screenings," he says.
"The earlier you start to take care of yourself and your body, the better off you will be as you age," he adds. "Trust me, the 50-year-old you will thank you for it."
Related Posts
Comments
About the Author
health enews staff is a group of experienced writers from our Advocate Aurora Health sites, which also includes freelance or intern writers.